Copper Repiping In Salt Lake City
Problems with your home's pipes can produce a range of common symptoms, including rusty or brown water, a corroded pipe, foul smell or odor, leaks, a drastic decrease in water flow and pressure, wet foundations, and other conditions. When you have copper pipe problems in Salt Lake City, turn to Scott Hale!
We can offer you professional copper repiping services from licensed, bonded, and insured technicians who respect your time and home. Rest assured that all of our work is backed by a solid warranty. We can even help with easy financing. For all of your copper pipe and repipe installation and repair questions and concerns, call the experts Scott Hale today!
Our copper repiping plumbers specialize in comprehensive repair, replacement, and cleaning services — and are prepared to address several problems.
If you are subject to a burst copper pipe and need repair, make sure to turn off your main water valve and call our team. Our professionals will first locate the source of the burst or leak and assess its severity. We will then resolve the issue using the most cost-efficient solution, whether that includes repairing the damaged material or replacing sections of it. If it is an issue of frozen pipes, we will defrost it first.
For small cracks and damages, we can implement strong sealing compounds. For more significant cracks, we will replace the pipes with high-quality, durable material. After repairs and replacements, we'll run a test to make sure there are no further leaks.
If you have noticed your copper pipes changing colors, it may indicate that they are corroding and approaching their service life's end. Another sign of copper pipe corrosion includes a change in your water's color. If these visual signs are followed by a noticeable dip in water pressure, you may already have leaks. Turn to our corroded pipe repair services for a thorough inspection and solution consultation.
Nothing lasts forever, especially your plumbing system's pipes. Over the years, tubing and material gradually corrode, rust, and decay. Unless you replace plumbing, you'll eventually be faced with leaks — and possibly a flood of water or raw sewage into the home that results in thousands of dollars in damage. Ultimately, you need to rely on a trusted plumber to advise you on whether or not it is time for a copper repiping or a brand new plumbing system.
Additional Plumbing Services In Salt Lake City
The Copper Repiping Experts at Scott Hale Plumbing, Drains, Heating & Air are ready to help! Call or easily schedule online, today.
Having trouble keeping cool?
Call (801) 264-4253 today for more information, or schedule your service appointment online!
We've been keeping residents of the Salt Lake City area toasty in the winter, cool and relaxed in the summer — and safe all year 'round.
We know that life can be stressful and we want to help. We're available 24/7/365 providing the best home comfort solutions to fit your family's needs.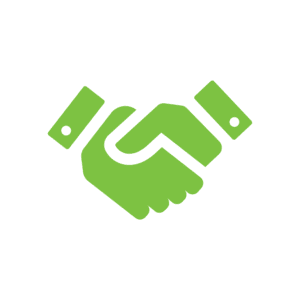 Customer satisfaction is our highest priority and we work hard to deliver on our promise of quality workmanship and integrity.