Ductless Heating and Cooling in Salt Lake City, Utah
If your family has different preferences on how you keep the temperature in your house, installing a ductless heating and cooling system might be a beneficial addition to your home. Being able to control the temperature in your own room can ensure your absolute comfort.
Our team at Scott Hale is here to help you find the perfect solution for your airflow needs. Reach out to us today for ductless heating and air conditioning services in Salt Lake City, Utah County, and other surrounding areas, and we'll install, repair, and maintain your ductless system.
What Is a Ductless Heating and Cooling System?
Ductless heating and cooling systems provide efficient and versatile solutions tailored to your specific temperature requirements. By eliminating the need for ductwork, these systems utilize an outdoor compressor and individual units installed directly in the rooms you wish to control. This system is energy-efficient, resulting in potential savings on your monthly bills.
Services for Ductless Heating and Cooling Systems
At Scott Hale, we provide a range of services regarding ductless HVAC systems. If you already have a setup in your home and are looking to have it replaced, or you are looking to install your first arrangement, we are here to make your needs come to life. We will listen to your needs and find the best system for your family. We will install the system and make sure it is working to your satisfaction.
If your current system is not working, our technicians will fully inspect your setup and find the problem. We will provide quick services so you can get back to your comfortable state of being. If you need immediate help, we offer 24/7 emergency services. No matter the time or day, we are ready to help you.
If you want to avoid these pricey repairs and replacements, we suggest that you invest in our maintenance services. During these visits, our technicians will conduct thorough inspections of your units, replace any components that are wearing out, and ensure that it is working to the best of their ability.
Contact Us for Holistic Heating and Cooling Solutions
Scott Hale is dedicated to making sure you and your family have control over the comfort of your home. If you need any ductless heating and cooling services in Salt Lake City, Utah, or the surrounding area, reach out to us. Contact us by calling (801) 790-0313 and let us know how we can help.
The Ductless Heating and Cooling Experts at Scott Hale Plumbing, Drains, Heating & Air are ready to help! Call or easily schedule online, today.
Having trouble keeping cool?
Call (801) 264-4253 today for more information, or schedule your service appointment online!
We've been keeping residents of the Salt Lake City area toasty in the winter, cool and relaxed in the summer — and safe all year 'round.
We know that life can be stressful and we want to help. We're available 24/7/365 providing the best home comfort solutions to fit your family's needs.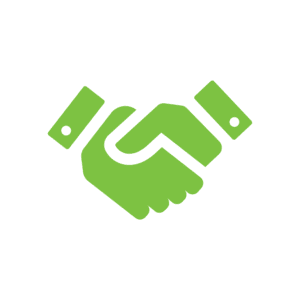 Customer satisfaction is our highest priority and we work hard to deliver on our promise of quality workmanship and integrity.