Commercial HVAC Installations in Salt Lake City, Utah
An HVAC setup is a reliable way to heat and cool your commercial building. When problems arise, our team is here to provide fast remedies. Scott Hale can help you upgrade your heating and cooling systems. Whether your current HVAC unit has broken down or you are looking for a new model, our knowledgeable technicians will help you find the best solution for your problems.
Get in touch with us today and set up an appointment for a commercial HVAC installation for your Salt Lake City or Utah County business.
Benefits of a New HVAC System
Upgrading to a new HVAC system offers numerous benefits for your business. With advanced technology and improved energy efficiency, a new unit will enhance comfort and save money on utility costs.
Improved Indoor Air Quality: Modern systems feature advanced filtration and ventilation, ensuring cleaner and healthier air.
Enhanced Comfort: New systems provide more precise temperature control and consistent airflow, improving comfort throughout your space.
Energy Efficiency: Newer systems are designed to run smoother, reduce energy waste, and lower utility bills.
Environmentally Friendly: Energy-efficient systems help reduce your carbon footprint and contribute to a greener environment.
Speak to our technicians today to see how these systems are better for your office space than an air conditioner or any other heating and cooling system.
Salt Lake City Commercial HVAC Replacement
When replacing your HVAC system, it is best to consult with skilled technicians who can help you choose the best model for your office building at a reasonable price. At Scott Hale, we have extensive experience in replacing various types of HVAC systems.
When you call us for help, we will inspect your building's size and learn about your needs. In our experience, we have found that rooftop units are the best choice for commercial buildings because they are compact and efficient. Once we have found the right system for your building, our commercial HVAC installers will quickly replace the current system and ensure that the new one is running smoothly.
If in the future you were to run into any problems with your machine, we provide reliable HVAC repair services. Don't hesitate to give us a call if you have any issues, and we would be happy to offer our help.
Upgrade Your System Today
Ensure that you and your employees are as comfortable as possible while at work. If you need a new heating and cooling system, turn to Scott Hale for our commercial HVAC installation in Salt Lake City, Utah. Contact us today at (801) 790-0313 to schedule an appointment.
The Commercial HVAC Replacement Experts at Scott Hale Plumbing, Drains, Heating & Air are ready to help! Call or easily schedule online, today.
Having trouble keeping cool?
Call (801) 264-4253 today for more information, or schedule your service appointment online!
We've been keeping residents of the Salt Lake City area toasty in the winter, cool and relaxed in the summer — and safe all year 'round.
We know that life can be stressful and we want to help. We're available 24/7/365 providing the best home comfort solutions to fit your family's needs.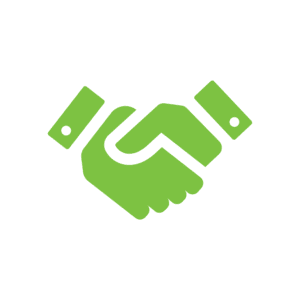 Customer satisfaction is our highest priority and we work hard to deliver on our promise of quality workmanship and integrity.