A home remodeling project is a significant investment requiring abundant time, money, and patience. Since a remodeling project usually requires a plumber to be on your side, choosing a company you trust and can rely on is essential. Scott Hale Plumbing, Drains, Heating & Air is a well-known, reputable company many Utah residents rely on for their plumbing needs.
If you've been in your home for a decade or longer without updated plumbing fixtures, it might be time for a plumbing remodel. There are many advantages to the safety and efficiency of modern plumbing.
Let us help you transform your kitchen or bathroom with reliable plumbing remodeling services in Salt Lake City. Our plumbing remodel experts will guide you in choosing the best materials, appliances, and plumbing fixtures that fit your needs.
Contact us, and we'll happily provide you a free quote for your plumbing remodel.
Bathroom Remodeling Options
Are you tired of the existing fixtures in your bathroom? Do you want your vanity to be taller or shorter than it is right now? Scott Hale Plumbing, Drains, Heating & Air can help with both issues.
When you picture a standard bathroom, there's typically a sink, toilet, shower, or tub; those are your basics. We can help you decide what sink and vanity complement each other and fit well in your bathroom space. Whether it's a single, double, cabinetry, or pedestal style vanity, our technicians have seen everything and have knowledge of each design.
Sinks also come in many different shapes, sizes, and materials. Some examples are porcelain, stainless steel, composite, cast iron, or even glass. Our plumbing experts can assist you in deciding which sink will fit your and your family's needs.
We also have many toilets with modern features such as water-saving dual flushing, higher height, larger seats, and more. We have many options for bathroom plumbing at Scott Hale Plumbing, Drains, Heating & Air.
Kitchen Remodeling Plumbing
If you're ready to upgrade your kitchen plumbing, the professionals at Scott Hale are just a call away. With components in the kitchen like faucets, sinks, and garbage disposals, a plumber needs to be present to assist with the more complex behind-the-scenes work.
Kitchen faucets are produced in many different varieties with varying features. There are faucets with pull-down sprayers, single or double handles, and many other features for you to choose from.
Kitchen sinks and garbage disposals both come in different sizes and qualities. Some top-quality garbage disposals have a built-in sound reduction feature for those late-night cleaners.
Contact Scott Hale Plumbing, Drains, Heating & Air today for a free quote on your next plumbing remodeling project in Salt Lake City.
The Plumbing Remodel Experts at Scott Hale Plumbing, Drains, Heating & Air are ready to help! Call or easily schedule online, today.
Having trouble keeping cool?
Call (801) 264-4253 today for more information, or schedule your service appointment online!
We've been keeping residents of the Salt Lake City area toasty in the winter, cool and relaxed in the summer — and safe all year 'round.
We know that life can be stressful and we want to help. We're available 24/7/365 providing the best home comfort solutions to fit your family's needs.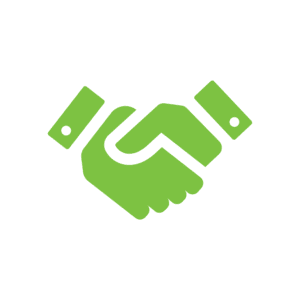 Customer satisfaction is our highest priority and we work hard to deliver on our promise of quality workmanship and integrity.