Heating in Salt Lake City, UT
Scott Hale is your trusted source for Plumbing and HVAC services in Salt Lake City, UT
Salt Lake City Heating & Furnace Repair Services
Scott Hale Plumbing, Heating & Air repairs and installs new heating systems in and surrounding areas. We can help you select the right heating system for your home, then install it for you quickly and professionally, ensuring it will work properly for years to come. If you are interested in learning more about our replacement, maintenance, or repair services on heating systems, give us a call today.
Residential Furnace and Heating System Installation, Maintenance, and Repair
Your home furnace provides an essential service: keeping your family safe and warm. Heating and air circulation are the primary functions of a furnace. Natural gas, propane, oil, and even solar powered furnaces are common, but regardless of your source of power, if your furnace breaks down or is compromised in some way, higher heating bills and costly repairs may result. Installing a new furnace or servicing and testing your home's existing heating system is a good idea before winter arrives and complicates matters even more.
Scott Hale Plumbing, Heating & Air is the go-to expert in Salt Lake City and its environs for furnace installation, maintenance, and heating repair services. We handle any type of furnace and heating system work with guaranteed quality workmanship and integrity at any time of day or night. Here we answer a few basic questions about your heating and furnace installation, maintenance, and repair needs for the coming year.
Are Furnace Repairs Costly?
There is no simple answer to this question, as the cost of furnace repairs depends on the type of furnace problem you have. Professional installation of clean filters, thermostat replacements, and simple maintenance and furnace tune-up calls can get your furnace working at its best for a reasonably low cost. Service calls for more extensive repairs, such as motor replacements, ventilation problems, and thermocouple issues, are usually more expensive. We always diagnose the heating repair problem first and provide a complete estimate so you'll know exactly how much our furnace repair will cost.
How Much Do Emergency Furnace Repairs Cost?
Emergency furnace repairs are available 24/7, 365 days a year. Our technicians work to quickly diagnose the problem and identify solutions — ranging from immediate on-site repair to a completely new installation. Of course, extensive repairs take time and tend to cost more, so it is a good idea to have regular annual inspection and maintenance work done to catch any potential problems early and reduce the likelihood of an emergency repair situation.
Is Annual Maintenance a Good Way to Avoid Furnace Repairs?
Annual maintenance involves a complete inspection and tune-up of your furnace by a professional heating system technician. Our annual tune-up service is effective at preventing furnace breakdowns and keeping your furnace working efficiently. Homeowner inspections and regular replacement of filters are also essential way to avoid unexpected furnace failure and preventable furnace problems. Our Service Partner Plan is the cost-effective way to go.
Why is My Furnace Blowing Cold Air?

Thermostat malfunction, clogged condensate lines, and blocked ventilation ducts are some of the most common reasons your furnace will blow cold air. Some older furnaces have pilot lights that can unexpectedly go out and need to be relit, which is a relatively simple fix. A larger problem occurs if your furnace overheats and the built-in safety mechanism actually shuts down the furnace. Check your filters and thermostat settings first, and then give us a call. Our HVAC technicians will quickly diagnose and fix the problem. 
What Is a Heat Pump?
A heat pump is an energy-efficient alternative or supplement to your furnace. Heat pumps move heat from one place to another with a small amount of electricity and can serve virtually all your home winter heating and summer cooling needs in one appliance. Two heat pump components are connected by a refrigerant line—a condenser, which sits outside the home, and an air handler, which is located inside and passes air in and out of the home. Heat pumps are incredibly efficient, and technology has advanced in recent years to substantially offset the costs of traditional furnace home heating and air conditioner cooling.
When Do I Need a New Furnace?
If your furnace is past its recommended lifespan (lifespan of a furnace is 10-15 years), makes loud banging, buzzing, or hammering noises, heats rooms unevenly or not at all, needs constant repairs, has visible cracks or rust, or your energy bills seem entirely out of whack — you probably need a new furnace. Our professional technicians will provide a thorough analysis of your furnace's condition and your home heating needs to determine the best time to install a new furnace. 
Call or Schedule Service Online, our staff will book a service appointment that works with your schedule.
The Heating Experts at Scott Hale Plumbing, Drains, Heating & Air are ready to help! Call or easily schedule online, today.
Having trouble keeping cool?
Call (801) 264-4253 today for more information, or schedule your service appointment online!
We've been keeping residents of the Salt Lake City area toasty in the winter, cool and relaxed in the summer — and safe all year 'round.
We know that life can be stressful and we want to help. We're available 24/7/365 providing the best home comfort solutions to fit your family's needs.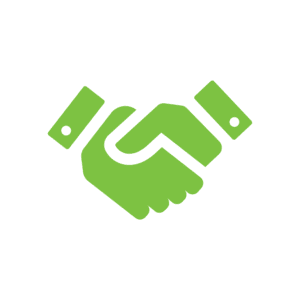 Customer satisfaction is our highest priority and we work hard to deliver on our promise of quality workmanship and integrity.