Salt Lake City Heating & Furnace Repair Services
During the cold winter months in Utah, a properly working heating system keeps your home cozy when the temperature outside drops below freezing. Whether your system is powered by natural gas, propane, oil, or even solar power, you want to make sure that the furnace is working before cold weather strikes. If your furnace breaks down in some way, you can expect higher heating bills, potential costly repairs, and to be miserable in your cold house.
Scott Hale wants to help you avoid that. That's why we offer exceptional heating services to Salt Lake City residents year round. With decades of experience, our team has the skills and knowledge to tackle any furnace need you might have. From installing or replacing a new system to regular maintenance of an existing system, Scott Hale is committed to keeping you and your family warm all winter long.
Residential Heating Installation in Salt Lake City
As with all your home systems, there comes a time when it will be necessary to replace your furnace. If that is the case, a member of our Salt Lake City heater replacement team will be there every step of the way. 
First, we will inspect your current system to determine what type of replacement will work best for you. Sometimes it makes sense to go with a newer version of whatever furnace you already have, or it might be time to install a heat pump instead.
A Scott Hale team member will work with you to choose the best fit for your home. To do that, we take the following into consideration:
The size, layout, and age of your home

Personal budget

Heating needs 
Once the new system is chosen, you can count on Scott Hale's expert technicians to provide the best heating installation services in Salt Lake City.
Residential Heating Repair Services in Salt Lake City
In the middle of January, the last thing you want to do is "wait and see" if your furnace will start working properly again. Over the last 20 years of repairing furnaces, our Salt Lake City heater repair technicians have seen it all.
According to them, here are the signs that something is wrong with your heating system:
Blowing cool or cold air

Not turning on

Strange noises coming from the furnace such as whistling or banging

Uneven temperatures throughout the house

A sudden spike in your electric bill (for no apparent reason)
If you're experiencing one or more of these issues, it's time to call in an expert. No matter what time it is, Scott Hale is there with 24/7 emergency heating repair services for Salt Lake City residents. We never want you to be without heat any longer than you have to be.
Residential Furnace and Heating Maintenance in Salt Lake City
To prepare for cold and snowy Utah winters, you need to make sure your heating system is in working order. An easy way to do that is through regular furnace maintenance. 
Scott Hale offers high-quality heater maintenance to Salt Lake City residents. A typical tune-up with one of our trained and licensed team members will include: 
Examining the vents for any leaks or blockages

Inspecting your heat exchanger for corrosion, separations, or cracks

Testing for a tight seal on your blower access door

Examining the burner for proper ignition and testing the flame sensor to ensure it operates correctly

Lubricating the motor's moving parts to eliminate friction

Inspecting the blower and cleaning components, including the blower wheel to make sure it has no dirt or debris

And more!
Professional maintenance of your heating system will help the system to work more efficiently, catch any potential problems before they become costly repairs, and help you get the maximum life out of the furnace before needing to replace it. 
At Scott Hale, we've built a reputation as experts of heating services in Salt Lake City and the surrounding area. Our ultimate goal is to get your home warm again and make your family comfortable. We will do whatever is necessary to get the job done. Call (801) 447-1774 for more information or schedule an appointment online today.
The Furnace and Heating Services Experts at Scott Hale Plumbing, Drains, Heating & Air are ready to help! Call or easily schedule online, today.
Having trouble keeping cool?
Call (801) 264-4253 today for more information, or schedule your service appointment online!
We've been keeping residents of the Salt Lake City area toasty in the winter, cool and relaxed in the summer — and safe all year 'round.
We know that life can be stressful and we want to help. We're available 24/7/365 providing the best home comfort solutions to fit your family's needs.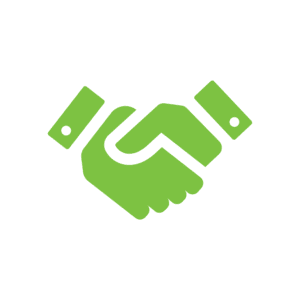 Customer satisfaction is our highest priority and we work hard to deliver on our promise of quality workmanship and integrity.