Gas Furnaces in Salt Lake City, UT
The heating system found most often in homes is the gas furnace—and for some excellent reasons. When it comes to dealing with fridged weather in , a gas furnace is an ideal comfort system. If you're looking for a new heating system installation or a replacement for an older one, there are fewer choices better than a reliable natural gas furnace.
The experts at care about the winter comfort of your family, and we provide comprehensive services for gas furnaces to see that your household remains cozy all the way to the spring thaw. Our NATE-certified technicians install, replace, repair, and maintain gas furnaces in the area, and are glad to help you with whatever you may require.
work with gas furnaces in and the surrounding areas. Contact us today for an appointment.
Reasons to Consider Gas Furnace Installation
"Isn't a gas furnace a bit—old-fashioned?" We sometimes hear this from customers. But the answer is that gas furnaces have kept up with the times and are more energy efficient—not to mention safer—than ever before. If you have a gas line, you should put a gas furnace at the top of your list for installation or replacement. Here are some reasons why:
Energy efficiency: Few heating systems have as high energy efficiency ratings as gas furnaces. And since natural gas is a less expensive energy source than electricity and heating oils, you'll save money each time the system turns on!
Power: There isn't a temperature low enough to defeat a gas furnace. These heating systems are top–rate in the amount of heating power they provide.
Convenience: Natural gas is piped right into your home, so you won't have to worry about running out of heating oil or missing a delivery.
Never Attempt Gas Furnace Repair on Your Own!
A natural gas furnace can malfunction, the same as any other type of complex mechanical device. If your furnace starts to act oddly or you experience a drop in heating performance, it's time to call on our professionals for repairs. It is vital that you make no attempt to tinker with the furnace to make DIY repairs. This is not only dangerous, it's illegal in most jurisdictions for anyone other than a licensed professional to work on an appliance that is connected to a gas main. Stay safe and have your heating system repairs done fast and right: call us first!
We Offer Gas Furnace Maintenance to Keep You Warm
You must have regular inspections for your furnace each year. This will ensure that the heater works at its best for many years to come, with a low chance of repair problems and inefficient, money-draining performance. It will also help keep the furnace operating safely! We offer a maintenance program that will give your gas furnace the annual attention to see it operates at peak level.
Rely on Scott Hale Plumbing, Drains, Heating & Air for All Your Gas Furnace Needs
Gas furnaces are one of our specialties at Scott Hale Plumbing, Drains, Heating & Air. We've been installing and servicing them for almost 70 years. If you have a gas furnace that needs service, or you are interested in a new installation or a replacement, give us a call.
The Gas Furnace Experts at Scott Hale Plumbing, Drains, Heating & Air are ready to help! Call or easily schedule online, today.
Having trouble keeping cool?
Call (801) 264-4253 today for more information, or schedule your service appointment online!
We've been keeping residents of the Salt Lake City area toasty in the winter, cool and relaxed in the summer — and safe all year 'round.
We know that life can be stressful and we want to help. We're available 24/7/365 providing the best home comfort solutions to fit your family's needs.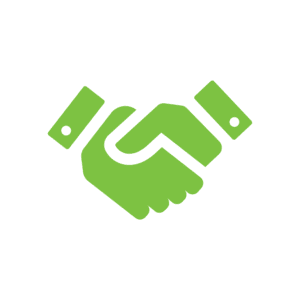 Customer satisfaction is our highest priority and we work hard to deliver on our promise of quality workmanship and integrity.