Air Conditioning Maintenance Services
Failing to complete regular maintenance on your air conditioning system can lead to costly repairs down the road. Your AC unit may even break down earlier than expected if proper annual inspections are not completed.
At Scott Hale, our expert technicians can assist both home and business owners with air conditioning maintenance services in Salt Lake City, Utah. To take advantage of the cost-effective benefits that come with regular AC maintenance, as well as to ensure a comfortable living environment, contact us today to set up an appointment.
To schedule air conditioning maintenance, contact us or call us today at (801) 264-4253!
Benefits of Regular Air Conditioning Maintenance
Air conditioning units keep indoor spaces comfortable, especially during hot, humid weather. However, like any other mechanical system, air conditioners require regular maintenance to function properly.
While annual AC maintenance comes with an upfront cost, it can save you money in the long run. By performing proper maintenance, your AC system will operate at its peak efficiency, minimizing energy waste and lowering monthly energy costs. Additionally, regular maintenance reduces the chance of malfunctions or premature replacements, allowing them to operate for their full intended lifespan.
Most air conditioner manufacturers also recommend regular maintenance for your AC unit's warranty to remain valid. When it is taken care of and needs repairs, the warranty should cover those costs.
Salt Lake City Residential AC Maintenance Services
Nothing is worse than your air conditioner malfunctioning when you need it most. Our trustworthy AC maintenance technicians at Scott Hale will leave no stone unturned and thoroughly perform each of the following during our initial inspection of your system:
Clean the AC condenser and evaporator coils

Check for refrigerant leaks or frozen coils

Clean the condenser unit and fan belt

Inspect the electrical system

Lubricate moving parts

Change any dirty air filters
Do you want to save more on your next AC maintenance appointment? Check out our deals and find a coupon that fits your needs and budget.
Commercial AC Maintenance Services
Our AC services are not exclusive to residential owners. If you are a business owner in Salt Lake City, we will gladly maintain your air conditioner. Keep your employees comfortable while at work and spend less on future repairs. Reach out to us to schedule routine commercial services.
Did your air conditioner suddenly break down? We have technicians available 24/7 for any and all AC emergencies. If you join our Priority Maintenance, you can enjoy discounts, annual tune-ups, and more for various services. If you are in need of trustworthy air conditioning maintenance services in Salt Lake City, Utah, contact us at (801) 790-0313 and schedule an appointment.
The Air Conditioning Maintenance Services Experts at Scott Hale Plumbing, Drains, Heating & Air are ready to help! Call or easily schedule online, today.
Having trouble keeping cool?
Call (801) 264-4253 today for more information, or schedule your service appointment online!
We've been keeping residents of the Salt Lake City area toasty in the winter, cool and relaxed in the summer — and safe all year 'round.
We know that life can be stressful and we want to help. We're available 24/7/365 providing the best home comfort solutions to fit your family's needs.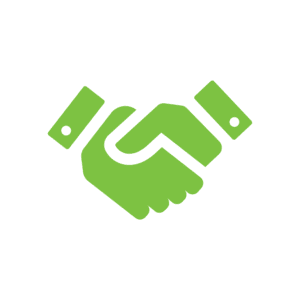 Customer satisfaction is our highest priority and we work hard to deliver on our promise of quality workmanship and integrity.