Air Conditioning Replacement in Salt Lake City, Utah
When repairs don't do the trick, and it's time for a whole new AC system, it is best to take your time, explore your options, and consult with experienced professionals. You have to consider many factors, from the size of your house to your budget, which is why we are here to help.
Our expert technicians at Scott Hale offer insightful services to those looking to replace their air conditioner. We will work closely with you and help you find the best unit for your house at an affordable price. For all of your air conditioning replacement needs in Salt Lake City, Utah County, and other surrounding areas, reach out to us, and we'll be glad to help.
Our AC Installation Services
Purchasing a new air conditioner is a big decision that will affect your home's comfort level for over a decade. That is why it is important to seek insight from expert technicians who will help you save money and make sure the new unit is properly installed.
The professionals at Scott Hale have experience handling all sorts of air conditioning systems, from standard units to ductless setups. No matter what you are looking for, trust that we can help you find the perfect model for your home. When we find the perfect unit, we will remove your old system and get the new air conditioner installed. Once we have everything set up, we will test it out and ensure that it is functioning properly.
If you are looking to prevent the next AC replacement for as long as possible, we suggest investing in our air conditioning maintenance services. Doing this will make your unit run more efficiently and last longer.
Trust Your Cooling Needs With Us
Replacing your air conditioning system is a big investment that costs much more than simple repairs or maintenance services. That is why we offer financing options in case you want to set up a payment plan that you can follow. Additionally, we have deals that you can use for a variety of services. Check them out and find one that fits your needs.
Whether you want an upgrade of your current model or you are looking to switch to a central air conditioner or any other setup, trust that Scott Hale will meet your standards. Contact us by calling (801) 790-0313 and scheduling an appointment for our AC replacement services in Salt Lake City, Utah.
The Air Conditioning Replacement in Salt Lake City, Utah Experts at Scott Hale Plumbing, Drains, Heating & Air are ready to help! Call or easily schedule online, today.
Having trouble keeping cool?
Call (801) 264-4253 today for more information, or schedule your service appointment online!
We've been keeping residents of the Salt Lake City area toasty in the winter, cool and relaxed in the summer — and safe all year 'round.
We know that life can be stressful and we want to help. We're available 24/7/365 providing the best home comfort solutions to fit your family's needs.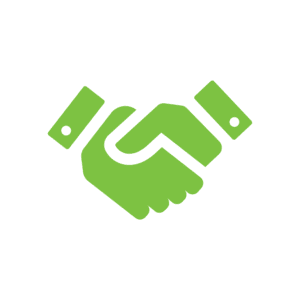 Customer satisfaction is our highest priority and we work hard to deliver on our promise of quality workmanship and integrity.