Residential Sewer Line Replacement In Salt Lake City
If you're experiencing issues with your current sewer line, now is the time to look into a sewer line repair. Luckily, our team of professionals at Scott Hale is here to provide you with the most painless residential sewer line replacement service in the entire Salt Lake City area. Instead of digging up a trench and being the cause of endless construction, we offer trenchless sewer pipe repairs for less hassle and outstanding results.
Broken sewer lines disrupt life and are unsafe for both your household and the earth. That's where we come in. Our trenchless drain repair service will help your life return to normal as soon as possible.
The trenchless drain repair system works by pulling a new pipe inside the existing one. This takes away the need to dig up the damaged one and results in a faster repair method. We start by inserting a camera through the pipe to confirm the location and level of damage to the pipe. Once identified, our pipe bursting technology pulls a bursting head through the existing pipe path, destroying the old pipe, but using the space underground to pull through a brand new sewer pipe behind it.
What are the perks to trenchless sewer pipe repairs when compared to the trenched alternatives?
A Faster Pipe Repair Method. With no time spent digging up the existing pipes, we're able to get to work faster and will have your residential sewer line repair or replacement finished quicker.
The Economical Repair Choice. The trenchless sewer line repair means that you do not have to pay to restore the land that had to be dug up to access the pipes. No more repaving the driveway or having to start your garden over from scratch because of where the pipes were located.
Solution for All Pipes. The trenchless method offers great versatility as it can create any length or width of pipe.
Our residential sewer line replacement team will give you the fastest top-quality service for the lowest price possible. Don't wait until the damage grows; call our team at Scott Hale today to get repairs started as soon as possible.
Sewer & Plumbing Services
At Scott Hale, we are committed to giving amazing service well beyond just our residential sewer line replacement. A functioning home requires a lot of various plumbing and sewer work to be done as time goes on, and we are proud to say that we offer a wide variety of services to fill those needs.
Some of our services include:
If you require or are interested in any of the above service options, now is the time to act! Contact us today to figure out what we can do for your plumbing and sewer needs.
We do much more than just plumbing and residential sewer line replacement at Scott Hale. Our services cover any and all of your HVAC needs, from air conditioning maintenance to heater installation. We also offer outstandingly professional bathroom remodeling services so that your new bathroom has the best plumbing in all of Salt Lake City.
Interested in our services? Don't hesitate! Call us today and get more information on whatever service you require!
The Trenchless Sewer Repairs Experts at Scott Hale Plumbing, Drains, Heating & Air are ready to help! Call or easily schedule online, today.
Having trouble keeping cool?
Call (801) 264-4253 today for more information, or schedule your service appointment online!
We've been keeping residents of the Salt Lake City area toasty in the winter, cool and relaxed in the summer — and safe all year 'round.
We know that life can be stressful and we want to help. We're available 24/7/365 providing the best home comfort solutions to fit your family's needs.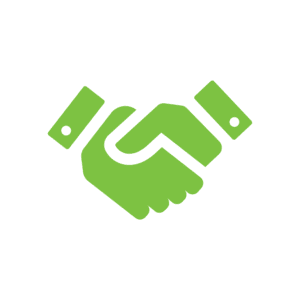 Customer satisfaction is our highest priority and we work hard to deliver on our promise of quality workmanship and integrity.