If you don't have a reliable furnace in your home or commercial building, you'll be left freezing during the coldest months of the year, which can lead to respiratory and allergy problems. If you don't have a furnace or you have one that is malfunctioning, our experienced technicians can install, repair, and maintain your unit for you.
No matter what service you need for your furnace, our experts at Scott Hale are here to help. Get in contact with us today and schedule an appointment for our furnace installation and repair services in Salt Lake City and Utah County.
Before we install a new furnace in your home or commercial building, it is important to understand the different types of furnaces and the benefits each of them offer. The most popular styles of furnaces are gas and electric.
Gas furnaces are cost-effective and energy-efficient solutions for your heating needs. These furnaces tend to warm up spaces more quickly and are generally less expensive than electric ones. Gas furnaces also continue to operate during power outages, ensuring uninterrupted heating. However, gas furnaces require access to a natural gas supply and proper ventilation for safe operation.
Electric furnaces are great because they are significantly easier to install than gas ones because they do not require gas lines or ventilation systems. These systems also don't come with the risk of gas or carbon monoxide leaks, ensuring your health and safety. While these units are more expensive and take more time to warm spaces, they have longer lifespans and are easier to maintain.
Ultimately, the decision is yours. But if you are looking for reliable advice, reach out to our knowledgeable technicians at Scott Hale.
Furnace Installation
Once you have chosen the right unit for your home or commercial building, our team will quickly install it. Whether it is electric or gas-powered, we will make sure it is safely installed, giving you peace of mind and a reliable heat source throughout the winter. When you need a heating replacement and installation, reach out to Scott Hale.
Furnace Repair
Do you have a furnace that needs repairs? We will thoroughly inspect your entire unit and locate the problems it is experiencing. We can replace air filters and faulty components and secure the connections. For all of your heating repair needs, partner with our experts.
Furnace Maintenance
Since furnaces are significant investments, you need them to last for as long as possible. Every year, have our technicians maintain and tune up your unit, ensuring that it will last throughout the year. Whether we see that your system needs to be cleaned or it needs to have essential parts replaced, we will protect your investment.
No matter your furnace needs, trust our technicians at Scott Hale for reliable service. Contact us at (801) 790-0313 to schedule your furnace installation and repair services in Salt Lake City and Utah County.
The Furnaces Experts at Scott Hale Plumbing, Drains, Heating & Air are ready to help! Call or easily schedule online, today.
Having trouble keeping cool?
Call (801) 264-4253 today for more information, or schedule your service appointment online!
We've been keeping residents of the Salt Lake City area toasty in the winter, cool and relaxed in the summer — and safe all year 'round.
We know that life can be stressful and we want to help. We're available 24/7/365 providing the best home comfort solutions to fit your family's needs.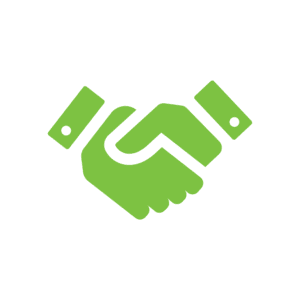 Customer satisfaction is our highest priority and we work hard to deliver on our promise of quality workmanship and integrity.