Tankless Water Heater Repair & Installation
We all need water heaters in our homes so we can have comfortable showers, clean clothes, and other time and cost-saving benefits. A tankless water heater is a cost-effective and long-lasting fixture that is a significant upgrade from normal water heaters.
Our plumbing experts at Scott Hale can help you with any tankless water heater services you need at your Salt Lake City or Utah County home. Get in touch with us today and set up an appointment with our team.
Benefits of Tankless Water Heaters
Do you want to save money on your monthly water bill or save space in your house? Unlike a regular water heater, a tankless unit will save you money, home space, and time. Take a look at the many benefits of tankless water heaters:
Continuous Hot Water: A tankless system ensures you have hot water whenever you need it, without sudden cold surprises during showers and other instances.
Lower Utility Costs: Tankless heaters are 22 percent more efficient than traditional ones, saving you hundreds monthly.
Eco-Friendly: Tankless systems cut energy use by up to 35 percent, reducing your environmental impact and energy bills.
Extended Lifespan: Tankless units last up to 20 years, doubling the typical lifespan of traditional water heaters.
Space-Saving and Safe: Unlike bulky traditional heaters, tankless systems are compact, freeing up space and enhancing property safety. They also offer remote operation and smart technology for convenient control and monitoring with your phone.
Tankless Water Heater Installation
Before you buy a new tankless water heater, have our professional plumbers help you select the best model for you. We will inspect your plumbing system and listen to your unique needs and wants, as well as your budget requirements. We will then help you find the perfect unit for your home.
If you already have a water heater in your home, whether it's tankless or not, we will remove that equipment and replace it with your brand-new one. Our experts will ensure everything is connected properly and running smoothly.
Tankless Water Heater Repairs
If your water heating system breaks down or shows signs of damage earlier than you hoped, all hope isn't lost. Our experts will inspect your unit and find the cause of the issues. We will let you know how we will move forward with the repairs and the cost of our services. Our goal is to quickly repair your unit so you can move forward with your day.
When paying a significant amount of money for new equipment, you want it to last for as long as possible. That is why we at Scott Hale recommend that professionals conduct tankless water heater maintenance for all Salt Lake City and Utah County residents. Every year, our team will inspect your unit and locate any signs of damage or natural wear and tear. We will then tune it up so that it will work more efficiently for a longer period of time.
Rest assured that if any problems arise with your water heater, we are here to help. Contact us today at (801) 790-0313 to schedule an appointment with our dedicated team.
The Tankless Water Heater Services Experts at Scott Hale Plumbing, Drains, Heating & Air are ready to help! Call or easily schedule online, today.
Having trouble keeping cool?
Call (801) 264-4253 today for more information, or schedule your service appointment online!
We've been keeping residents of the Salt Lake City area toasty in the winter, cool and relaxed in the summer — and safe all year 'round.
We know that life can be stressful and we want to help. We're available 24/7/365 providing the best home comfort solutions to fit your family's needs.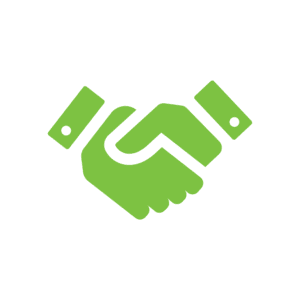 Customer satisfaction is our highest priority and we work hard to deliver on our promise of quality workmanship and integrity.