Plumbing in Salt Lake City, UT
Scott Hale is your trusted source for Plumbing and HVAC services in Salt Lake City, UT
Plumbing Services In Salt Lake City For Over 35 Years
Having proper plumbing systems in place within your property is vital to your day-to-day routine. You can't get nearly anything done without it, which means you need your systems installed and maintained by professional plumbers, and when a repair is needed you want experts with the skill and training needed to get the job done right. For homeowners and business owners around Salt Lake City, that means you need Scott Hale Plumbing, Drains, Heating & Air!
Our certified and licensed plumbing specialists in Salt Lake City can handle jobs of any size or scale, helping you get the full plumbing services you need. Our teams are professional and friendly, always bringing you the best in cost-efficient and reliable plumbing service.
We pride ourselves on only using the best parts and materials in your home or office and, of course, your satisfaction is guaranteed. Our expert staff can assist you in selecting the products for the style, performance, and pricing that is right for you and your family. We also provide 24/7 service to home and business owners throughout the area that need plumbing help! Our dispatchers are ready for your call 24 hours a day, seven days a week. An emergency plumber can even be dispatched for same-day service, ensuring you have a plumber there quickly when you need it most.
Your home is one of your major investments in life. Residential plumbing problems like clogged kitchen drains, leaky faucets, broken pipes, and unappealing, outdated plumbing fixtures not only lower the value of your home, they can make it a less enjoyable place to live, entertain, and raise a family. Not to mention that a gas leak can be dangerous if not identified, located, and fixed immediately.
Do you live in or around Salt Lake City and are looking for "plumbers near me" ? Call (801) 264-4253 or contact us online today! We service neighborhoods and businesses in and around Salt Lake City, Provo, Tooele, and Park City.
FAQs and Answers to Common Plumbing Issues
We provide full-service plumbing solutions to all of our Salt Lake City area clients, both residential and commercial. This includes:
Plumbing installation services
Plumbing inspections and maintenance
Commercial plumbing services
Plumbing Installation Services
In order for your plumbing systems to operate correctly and reliably, they must be installed precisely and with a full understanding of your unique home plumbing. At Scott Hale, our installation professionals have the tools and skills needed to ensure all installations are handled flawlessly, and we're never satisfied with our work until you are.
Why Am I Always Running Out of Hot Water?
An old and unreliable heater is a top culprit to your hot water troubles. With continued use, your water heater will build up sediment. This material settles at the bottom of the tank, where the heating element is located, preventing it from working efficiently.
That's why we recommend regular water heater maintenance. This plumbing service is essential to keep hot water flowing, maintain the heater's longevity, and minimize the risk of a breakdown. Here's what a typical water heater maintenance checklist looks like:
Washing the sediment

Checking the anode rod

Testing the water quality

Tightening loose drain valves

Insulating the heater and pipes
We know water heaters can work almost perfectly for years without a service appointment. However, once-a-year plumbing maintenance can go a long way in keeping the threat of lukewarm or cold showers at bay. Let the professional plumbers at Scott Hale inspect your water heater, repair what needs fixing, and maintain your heater's integrity for years to come.
Why Is the Flow of My Kitchen Faucet Less Than Normal?
Clogged aerators and cartridges are common causes of low water pressure from faucets. The aerator, which controls the water stream, is the point at which the water flows out. On the other hand, the cartridge is located under the sink handle and is responsible for allowing the beginning and end of water flow through a hole. 
Your faucet aerators and cartridges can get blocked by hard water deposits such as calcium, magnesium, and sand. This will result in low water pressure and less than usual flow from your kitchen faucets. Usually, cleaning out the fixture will do the trick, and our plumbing company can be of service.
We also recommend cleaning aerators and cartridges after major plumbing construction work, such as a service line replacement, which can release dirt particles that clog your faucets. Additionally, lead pipes can flake off, and the particles can find their way to your aerator. If you have lead plumbing, consider cleaning your faucets every six months to minimize the risk of lead in your drinking water.
My Garbage Disposal Stinks. How Can I Get Rid of the Smell?
Excess food waste can get lodged and build up in your garbage disposal's nooks and crannies, causing a terrible smell which you can eliminate with simple home-made solutions, including:
Citrus Peelings
Place ice cubes and a handful of orange, lemon, lime, grapefruit, or other citrus fruit peels in your garbage disposal and grind them for half an hour. You can add dishwashing liquid when the system is still running, and afterward, run cold water for a few seconds.
The acidic citrus fruits contain antibacterial and antifungal oils that kill bacteria and whisk off the odor. In addition, they leave the garbage disposal with a delightful, citrusy scent.
Baking Soda Plus White Vinegar
Pour a quarter cup of baking soda into the garbage disposal, followed by one cup of vinegar. The solution will form effervescence, which kills odor-causing germs and flushes mineral deposits hosting smelly bacteria. Allow the bubbling to continue for a few minutes before running cold water.
Any environmentalist will love this remedy. It's among the greenest and most natural solutions for freshening your garbage disposal.
Scouring Powder
Sprinkle about half a cup of the scented scouring powder brand you love into your garbage disposal and add some cold water. Let that sit for a quarter of an hour, then run the garbage disposal with more water.
The scouring powder will scrape off dirt from the impellers as its ingredients clear the bad smell. However, check the powder's manual or instructions to ensure it's safe to use on your machine.
If the above tricks don't work, it might be time to consider professional plumbing services. Foods such as meats, stringy fruits/vegetables, and fats can clog your disposal and necessitate plumbing help. In such a case, don't hesitate to contact Scott Hale to reach an expert plumber for extra assistance with fixing your garbage disposal.
Why Does My Water Appear Yellow?
Yellow color in water often means there's rust formation from the oxidation of iron. Our water systems naturally contain small amounts of oxygen and iron that can combine, form rust, and contaminate the water, hence the yellow colorization. While this yellow-colored water rarely causes health issues, it can become problematic after a while.
Sediment from a rust-contaminated water supply system can build up and settle in the inner walls of your water pipes. That can cause the plumbing walls to disintegrate and fail, so when water flows under high pressure, your pipes may crack and leak.
The above problems often accompany old plumbing systems. If you're in such a predicament, trust our plumbing inspection company to assess your pipes intimately and provide professional pipe replacement service. We can also install a filter to clean water from the city supply and handle regular maintenance that keeps your water supply line in optimal condition.
Pro-tip: Don't use bleach to clean the yellow stains on your sinks or faucets. It can embed the colorization and cause permanent staining.
How Much Does a Dispatch Service Cost?
At Scott Hale, we charge $59 for dispatch service during normal business hours. Our plumbers always present up-front costs so that you, our customer, can make an informed decision regarding your budget. Furthermore, we have an emergency crew ready for dispatch 24/7 for your urgent plumbing repair service. 
Plus, we offer great deals for our loyal customers to relieve the financial burden of funding your plumbing needs. Check out our priority maintenance program for insight into how much you can save on our plumbing services. Also, our deals page regularly updates to highlight the special offers running or coupons you can apply for a percentage off the total cost — they're time-limited, so hurry when the hot deals last!
Whether you need a plumbing installation or a simple maintenance appointment, our courteous plumbers won't surprise you with hidden fees. We thrive on providing honest plumber services and retaining repeat customers.
Why Hire Our Plumbing Company, You Ask?
At Scott Hale, we strive to provide nothing but the best to our customers. That's why we won't rest until you are satisfied with our work. Our plumbers follow up on every job, no matter how small, to ensure that you're happy with the result.
Knowing that plumbing issues are time-sensitive, our expert plumbers will arrive with modern equipment on time to deliver fast, professional service. Every technician we send to your home has undergone background and drug screening checks for your protection. Moreover, we are available around the clock to attend to your needs, no matter the time of day, even during weekends.
Here's the Scott Hale promise:
Courtesy notifications

. We'll send you an alert when our plumber is on the way to you.

Extensive diagnostics

. You can expect a comprehensive review of the problem and answers to your burning questions.

Same-day service

. Our plumbers arrive with fully-stocked trucks, ready to fix your plumbing repair on the same day.

Personalized solutions

. No plumbing issue is the same, and neither should the fix be — our team will walk you through the problem and create a customized repair plan.

Clean-up service

. We always clean up after our mess to leave homes better than we found them.

Up-front pricing

. Our plumbing services are reliable because customers count on us to be candid about the costs, something we don't take lightly.

Quick contact

. You can reach us online or via call and book an appointment at your most suitable time.
Do you still have a burning plumbing question? Scott Hale Plumbing, Drains, Heating, and Air is always available to help you find the perfect solution to your plumbing problem.
Call or
Schedule Service Online
, our staff will book a service appointment that works with your schedule.
The Plumbing Experts at Scott Hale Plumbing, Drains, Heating & Air are ready to help! Call or easily schedule online, today.
Having trouble keeping cool?
Call (801) 264-4253 today for more information, or schedule your service appointment online!
We've been keeping residents of the Salt Lake City area toasty in the winter, cool and relaxed in the summer — and safe all year 'round.
We know that life can be stressful and we want to help. We're available 24/7/365 providing the best home comfort solutions to fit your family's needs.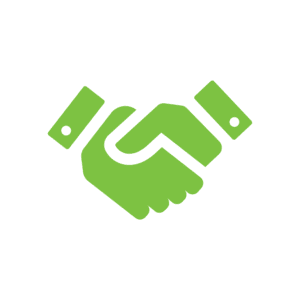 Customer satisfaction is our highest priority and we work hard to deliver on our promise of quality workmanship and integrity.