Plumbing Services In Salt Lake City For Over 35 Years
Proper plumbing is essential for your daily routine, and when issues arise, you need expert plumbers to handle them and get the job done quickly. At Scott Hale Plumbing, Drains, Heating & Air, our team offers reliable plumbing services in Salt Lake City, Utah. We are ready to handle any job, no matter the size or severity.
If your home or business needs prompt plumbing maintenance, repairs, or installations, reach out to us and schedule an appointment.
Do you live in or around Salt Lake City and are looking for "plumbers near me" ? Call (801) 264-4253 or contact us online today! We service neighborhoods and businesses in and around Salt Lake City, Provo, Tooele, and Park City.
Our Residential and Commercial Plumbing Services
Plumbing issues can be stressful and frustrating, but with our expert services, you can relax knowing that your plumbing needs are in good hands. From bathroom and kitchen drains to main water lines and gas piping, we offer a wide range of services to meet your needs.
Our skilled technicians specialize in everything from plumbing installation and replacement to leak repair, repiping, and slab leak repair. We also provide comprehensive services for water heaters, including installation, repair, and maintenance for both tank and tankless water heaters.
Additionally, if you need immediate help, we have team members on standby 24/7 for emergency plumbing services for the entire Salt Lake City area.
What Makes Us Different?
Our technicians arrive fully equipped to diagnose and repair any plumbing issue in a practical timeframe. You can expect personalized solutions, extensive diagnostics, and up-front pricing. We also offer courtesy notifications and clean-up services to leave your home in better shape than we found it.
If you are looking to skip the lines or save money on every service, join our Priority Maintenance membership and enjoy discounts and regular maintenance.
Let the professionals handle your plumbing emergencies. With over 35 years of experience, the team at Scott Hale is ready to find a solution for any problem you are facing. Contact us today at (801) 790-0313 and schedule a time to receive our expert plumbing services in Salt Lake City, Utah.
The Plumbing Services Experts at Scott Hale Plumbing, Drains, Heating & Air are ready to help! Call or easily schedule online, today.
Having trouble keeping cool?
Call (801) 264-4253 today for more information, or schedule your service appointment online!
We've been keeping residents of the Salt Lake City area toasty in the winter, cool and relaxed in the summer — and safe all year 'round.
We know that life can be stressful and we want to help. We're available 24/7/365 providing the best home comfort solutions to fit your family's needs.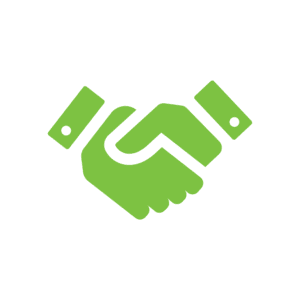 Customer satisfaction is our highest priority and we work hard to deliver on our promise of quality workmanship and integrity.