Due to the size and special requirements, a commercial building is more complicated to effectively heat and cool than a residential one. Our heating and air conditioning experts at Scott Hale have a solution that will meet your needs.
By installing a rooftop HVAC unit in your Salt Lake City or Utah County business, you will provide a strong and reliable heating and cooling source throughout your entire building. Our team can help you with any service relating to rooftop units, including installation, repairs, and maintenance. Get in touch with us today to schedule an appointment with our technicians.
Benefits of Rooftop HVAC Units
Rooftop units offer a wide range of advantages for commercial properties. The systems provide efficient heating and cooling throughout the building, allowing individuals to keep their spaces at their desired temperatures. Along with that, these units provide other benefits such as:
Energy Efficiency
Cost Savings
Improved Indoor Air Quality
Space Savings
Easy Installation
Versatility
Zone Control Capability
Quiet Operation
Durability
Rooftop HVAC Unit Installation
Our skilled technicians at Scott Hale are experts at commercial HVAC installations, no matter the unit. Since all commercial properties have different requirements, it is important to have a knowledgeable team assess your heating and cooling needs and create a plan so that there is efficient and effective airflow.
Once we have determined your needs, we will advise you on various units to purchase that meet your standards and budget. Our team will quickly install the unit and test it to ensure it performs correctly. If your building is large and dynamic, it may be beneficial to purchase an additional unit. Consult with our experts, and let's discuss your needs.
Rooftop HVAC Unit Repairs
If any problems arise in your unit, we provide commercial HVAC repairs all over Utah County and Salt Lake City. To make sure we complete the job correctly, we will inspect your entire system and diagnose any problem your unit is experiencing. From there, we will conduct quick, long-lasting repairs.
Call us and tell us about the problems you are experiencing. Are you facing an emergency? We are available 24/7 to help you with any repairs you urgently need.
Rooftop HVAC Unit Maintenance
Since rooftop units have a lot of responsibility, you will want to keep them in the best condition possible. We offer maintenance services so your system remains in good condition throughout the year. Our technicians will inspect, repair, clean, and test your unit to ensure its functionality.
For any service relating to rooftop HVAC units in Salt Lake City, Utah County, or the surrounding area, contact us at Scott Hale to schedule your appointment with our experts.
The Rooftop HVAC Units Experts at Scott Hale Plumbing, Drains, Heating & Air are ready to help! Call or easily schedule online, today.
Having trouble keeping cool?
Call (801) 264-4253 today for more information, or schedule your service appointment online!
We've been keeping residents of the Salt Lake City area toasty in the winter, cool and relaxed in the summer — and safe all year 'round.
We know that life can be stressful and we want to help. We're available 24/7/365 providing the best home comfort solutions to fit your family's needs.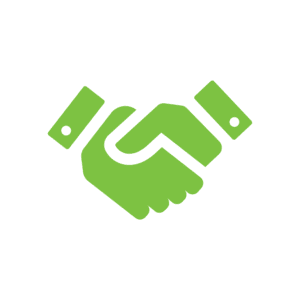 Customer satisfaction is our highest priority and we work hard to deliver on our promise of quality workmanship and integrity.