Air Duct Repair Services in Salt Lake City, Utah
To efficiently heat or cool your entire house, you need needs proper ductwork. When your system breaks down, your HVAC unit might be working harder to distribute air through the house, which can raise your energy bills.
Scott Hale is here to help you get comfortable airflow in your house. If you need air duct repair services in Salt Lake City, Utah County, and other surrounding areas, turn to our team of skilled technicians. Get in contact with us today to set up a time for us to visit your home and repair your ductwork.
Common Problems Air Ducts Face
Air ducts can experience a range of common problems that can affect the efficiency and performance of your heating and cooling system. If you notice any of the following problems with your air ducts, call Scott Hale for air duct repairs:
Leaks: Small cracks or gaps in the ductwork can lead to air leakage, causing energy waste and reduced airflow to different rooms.
Poor Insulation: Insufficient insulation around the ducts can result in temperature loss or gain along the ducts, making your HVAC system less effective.
Obstructions: Dust, debris, or even pests can accumulate in the ducts over time, blocking airflow and reducing indoor air quality.
Damaged or Disconnected Ducts: Ducts can get damaged due to age, pests, or accidental impact. Disconnected sections can cause air leaks and uneven heating or cooling.
Improper Design or Sizing: Inadequate duct design or sizing can cause inefficient airflow, leading to hot or cold spots in your home and increased energy consumption.
Mold and Microbial Growth: Moisture buildup within ducts can create a favorable environment for mold and microbial growth, posing health risks and affecting air quality.
Salt Lake City Ductwork Repair
During the hot Utah summers, not having high indoor air quality or air conditioning can ruin your time spent at home. If you need immediate repairs to your air ducts, the team at Scott Hale will listen to your concerns and get your ductwork back in working condition. We will examine your setup and seek out the issues. Once we have found the problem, we will quickly repair the ducts. If we think the problem can't be fixed, we can replace the setup.
Rely on Scott Hale for holistic heating and AC duct repairs in Salt Lake City, Utah. We will be here to serve you with fast and immediate service. Contact us today at (801) 790-0313 to schedule an appointment with our team.
The Duct Repair Experts at Scott Hale Plumbing, Drains, Heating & Air are ready to help! Call or easily schedule online, today.
Having trouble keeping cool?
Call (801) 264-4253 today for more information, or schedule your service appointment online!
We've been keeping residents of the Salt Lake City area toasty in the winter, cool and relaxed in the summer — and safe all year 'round.
We know that life can be stressful and we want to help. We're available 24/7/365 providing the best home comfort solutions to fit your family's needs.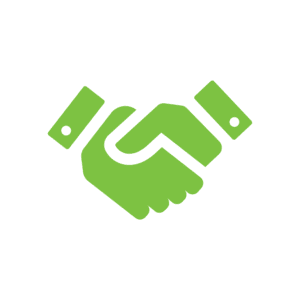 Customer satisfaction is our highest priority and we work hard to deliver on our promise of quality workmanship and integrity.