Your air ducts are designed to deliver air from your heating and cooling systems all over your house. To successfully complete this task, the ductwork needs to be clean and perfectly intact. If you notice any gaps, cracks, or holes in your air ducts, you need to have them sealed so you don't drive up your energy costs and reduce your indoor air quality.
Our team of experts at Scott Hale will inspect your air ducts and come up with the best remedy for sealing. Get in touch with us today and schedule an appointment for air duct sealing in Salt Lake City and Utah County.
Signs to Invest in Duct Sealing
While your air ducts are located inside your walls or ceiling, there are clear signs you need to have your ductwork inspected and sealed by professional technicians. If you notice any of the following signs, reach out to our experts at Scott Hale:
Unexpectedly High Energy Bills
Loud Noises from Ductwork
Foul Odors from Vents
Benefits of Sealing Air Ducts
If you don't address the leaks in your air ducts early enough, you may be faced with more expensive repairs, replacements, and other unnecessary costs. By having your ductwork sealed, you will save money in the long run and improve your home's airflow, equipment, and air quality. Benefits of having your ductwork seal include:
Improved Energy Efficiency
Enhanced Indoor Air Quality
Longer Lifespan of Heater and Air Conditioner
Increased Comfort
Lower Energy Bills
Air Duct Sealing Services
When you schedule an appointment with our team, we will thoroughly test your air ducts and find any spots that need attention. Whether your ductwork is full of holes, cracks, or gashes, we will use the appropriate sealant to holistically fix your system. We can utilize many methods, but we will move forward with a plan once we know what we're dealing with.
If we assess that you need more than just sealing services, we also conduct air duct repairs in the Salt Lake City area. Call us today at (801) 790-0313, and let us know how we can help.
Don't lower your home's indoor air quality by letting airflow escape through leaks. Contact us today to set up an appointment with our team of experts for our air duct sealing services in Salt Lake City and Utah County.
The Air Duct Sealing Experts at Scott Hale Plumbing, Drains, Heating & Air are ready to help! Call or easily schedule online, today.
Having trouble keeping cool?
Call (801) 264-4253 today for more information, or schedule your service appointment online!
We've been keeping residents of the Salt Lake City area toasty in the winter, cool and relaxed in the summer — and safe all year 'round.
We know that life can be stressful and we want to help. We're available 24/7/365 providing the best home comfort solutions to fit your family's needs.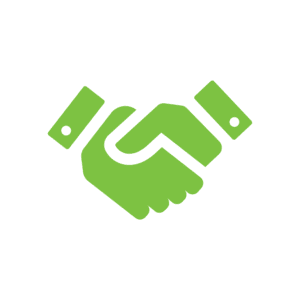 Customer satisfaction is our highest priority and we work hard to deliver on our promise of quality workmanship and integrity.