You and your family rely on your air duct system to provide you with efficient airflow throughout the year. Whether you need warm air during the winter or cool air during the summer, your air ducts need to be perfectly intact and installed to ensure adequate airflow.
When you suspect any problems with your setup, turn to the experts at Scott Hale for air duct testing in Salt Lake City and Utah County. Our team of technicians will thoroughly inspect your ductwork and devise a plan that will provide you with high-quality indoor air quality throughout the entire year.
What Is an Air Duct Leak Test?
An air duct test is a process that inspects the integrity of your heating and cooling system's ductwork. This test involves pressurizing your air ducts and using specialized equipment to detect any air leaks. By identifying and sealing these leaks, the procedure helps improve energy efficiency, indoor air quality, and overall system performance.
Signs of a Leaking Air Duct
While no one wants to spend money on having air ducts repaired, there are clear signs that indicate you should have your air ducts inspected. If you notice any of the following signs, reach out to us at Scott Hale today:
Inconsistent Airflow: If you notice inconsistent airflow throughout your home, it could mean air duct leaks are disrupting the proper distribution of conditioned air.
Increased Energy Bills: Leaky ducts allow conditioned air to escape into unconditioned areas, forcing your HVAC system to work harder and consume more energy to compensate for the loss.
Poor Indoor Air Quality: If there is an increase in dust, musty odors, or allergy-like symptoms among occupants, it may be due to air duct leaks. Leaks allow contaminants, allergens, and pollutants to enter the ducts and circulate throughout your living spaces, compromising indoor air quality.
Air Duct Leakage Testing
During an air duct test, our professionals will use specific tools to see if your ducts have any leaks or damage. We'll pressurize the ducts and measure air pressure to find areas that might be causing issues. By doing this, we can fix any leaks, which can help you save energy, have consistent airflow, and keep the air in your home clean.
Are you ready to see if your ductwork is dependable throughout the year? Allow our technicians at Scott Hale to provide you with an answer. Contact us today at (801) 790-0313 to schedule an appointment for our air duct testing services in Salt Lake City and Utah County.
The Air Duct Testing Experts at Scott Hale Plumbing, Drains, Heating & Air are ready to help! Call or easily schedule online, today.
Having trouble keeping cool?
Call (801) 264-4253 today for more information, or schedule your service appointment online!
We've been keeping residents of the Salt Lake City area toasty in the winter, cool and relaxed in the summer — and safe all year 'round.
We know that life can be stressful and we want to help. We're available 24/7/365 providing the best home comfort solutions to fit your family's needs.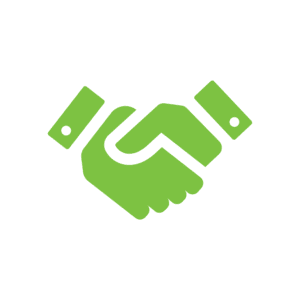 Customer satisfaction is our highest priority and we work hard to deliver on our promise of quality workmanship and integrity.