Installing a water heater by yourself can mean the unit is not hooked up properly, leading to extensive damage down the road. When you purchase a new tank or tankless water heater, it's best to have a team of professionals handle the installation process so you know everything will be completed correctly.
If you are in need of fast and reliable water heater installation services in Salt Lake City or Utah County, reach out to our plumbing experts at Scott Hale. We will help you select the best water heating system for your home and ensure it is installed correctly.
Benefits of a New Water Heater Installation
Whether you are installing a regular water heater or a tankless water heater, you will benefit from a new unit. Our experts handle the installation according to the manufacturer's guidelines, allowing you to enjoy these benefits:
Efficient and Reliable Hot Water Supply
Reduced Energy Bills
Improved Safety and Reduced Risk of Leaks
Enhanced Property Value
Modern Features and Technology
Water Heater Replacement
Do you have a water heater at your home or commercial building that needs to be replaced? Instead of attempting to handle this job alone, rely on our skilled plumbers at Scott Hale to help you replace your unit.
First, we will turn off the water and gas so we can safely remove your old model, inspect all of the connections, and check over the system. Depending on the type of unit you purchase, the water heater installation process can take either one or two days to complete. Our team will work efficiently but carefully so you have a reliable water heater as soon as possible.
In the future, reach out to us for water heater maintenance, and let us keep your new unit in peak condition. If you notice any problems with your unit, we can repair the water heater and have it back in shape in no time.
Water heaters are serious investments, which is why seasoned professionals should handle the installation process. Contact us today at Scott Hale when you need water heater installation services in Salt Lake City or Utah County. Call us at (801) 790-0313 to schedule an appointment.
The Water Heater Installation Services Experts at Scott Hale Plumbing, Drains, Heating & Air are ready to help! Call or easily schedule online, today.
Having trouble keeping cool?
Call (801) 264-4253 today for more information, or schedule your service appointment online!
We've been keeping residents of the Salt Lake City area toasty in the winter, cool and relaxed in the summer — and safe all year 'round.
We know that life can be stressful and we want to help. We're available 24/7/365 providing the best home comfort solutions to fit your family's needs.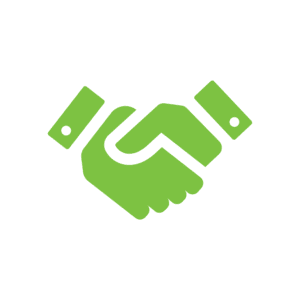 Customer satisfaction is our highest priority and we work hard to deliver on our promise of quality workmanship and integrity.