Heating Maintenance in Salt Lake City, Utah
Utah is known for having cold, snowy winters. That is why having a reliable heating system is crucial in keeping your home or commercial building warm when the temperature starts to drop.
If you don't keep your heating unit in proper working condition, you risk it breaking down a lot earlier than you may have anticipated. To combat this from happening, it's best to have your furnace or other heating system tuned up every year.
Reach out to our expert technicians at Scott Hale for quick and easy heating maintenance in Salt Lake City and Utah County.
Benefits of Regular Maintenance on Your Heating System
When you buy a home heating system, you anticipate reliable performance for years. The last thing you want is to face the expense of an early heating replacement. To prevent this, staying on track with heating maintenance is vital.
Here are some of the many benefits of regular heating maintenance:
Prevents Breakdowns:

Schedule professional heating system tune-ups to lower the chances of unexpected breakdowns. Our furnace check-ups can identify potential problems before they lead to system failures.

Sustains Performance:

Keep your heating system operating at its best. Regular tune-ups maintain efficiency and output, ensuring dependable and energy-saving temperature regulation.

Cuts Costs:

Properly maintained heating systems last longer, sparing you from premature replacements. Additionally, they run efficiently, helping you control energy expenses effectively.
Heating Maintenance Services
So what happens during a routine heating maintenance check-up? During this in-depth inspection, our skilled technicians will complete several tasks, including:
Checking vents for leaks or blockages.

Examining the heat exchanger for corrosion, separations, or cracks.

Testing the tight seal of the blower access door.

Inspecting the burner for proper ignition and testing the flame sensor's functionality.

Applying lubrication to the motor's moving parts to reduce friction.

Inspecting and cleaning components such as the blower and blower wheel to remove dirt and debris.
When handling your HVAC equipment, trust that our team Scott Hale will be careful and cautious. If you ever run into any troubles with your heating system in the future, we also conduct heating repairs.
To schedule an appointment for your annual heating maintenance in Salt Lake City or Utah County, contact us today by calling (801) 790-0313.
The Heating Maintenance Experts at Scott Hale Plumbing, Drains, Heating & Air are ready to help! Call or easily schedule online, today.
Having trouble keeping cool?
Call (801) 264-4253 today for more information, or schedule your service appointment online!
We've been keeping residents of the Salt Lake City area toasty in the winter, cool and relaxed in the summer — and safe all year 'round.
We know that life can be stressful and we want to help. We're available 24/7/365 providing the best home comfort solutions to fit your family's needs.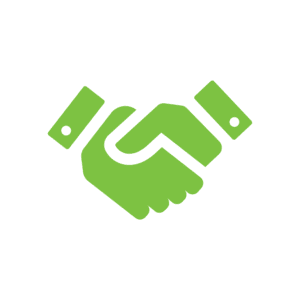 Customer satisfaction is our highest priority and we work hard to deliver on our promise of quality workmanship and integrity.