Sewer & Drain Services In Salt Lake City, Utah County & Surrounding Areas
Are you noticing foul smells, slow drains, rising water, or strange sounds coming from your drains? If so, it may be time to call an expert plumber to help you, as these signs often indicate a clogged or blocked drain, which can lead to more serious problems if left untreated.
At Scott Hale Plumbing, Drains, Heating & Air, our team provides various sewer and drain services for Salt Lake City, Utah, home and business owners, including cleaning, installations, repairs, and more. Contact us today and let our team come up with a solution.
Salt Lake City Sewer and Drain Cleaning
It's easy to forget about your sewer or drain lines until a problem arises. If you are experiencing slow or clogged drains, don't hold off on speaking to a professional. We offer holistic solutions for your complex sewer and drain issues.
Drain Cleaning Services
If you're dealing with clogged drains, Scott Hale has you covered. From grease buildup in the kitchen to toothpaste and hair in the bathroom, our expert technicians use professional equipment to clear your drains without causing damage.
Minor clogs can be cleared with a plunger or a snake, but if you cannot fix the problem yourself, don't hesitate to call us.
Sewer Cleaning Services
Don't let a clogged sewer drain compromise your home's safety and health. We provide prompt sewer cleaning services to get things flowing smoothly once again. Our plumbers can identify and address the root cause of the problem to prevent future repairs.
Sewer and Water Line Installation & Repair Services
If damage to your pipes has gone too far, you will need to have them repaired or replaced. Whether the cause of the issues stems from root intrusion or old pipes, fixing these problems is not easy. When you notice signs of malfunctioning sewer or water lines, call our plumbers for immediate repair or installation services in Salt Lake City.
Trenchless Sewer Repair Services
We also offer trenchless sewer pipe repairs for all residents in Salt Lake City. Our system involves pulling a new pipe inside the existing one, eliminating the need for digging. This results in a faster repair method and is more economical, as there's no need to restore dug-up land.
Video Drain Inspection
If you're tired of irritating plumbing issues, consider having your sewer cleaned out by a professional plumber. Since sewer lines are underground, our team at Scott Hale can identify problems using video cameras. By doing this, we can save you time, energy, and money while creating an effective solution.
Why Scott Hale?
At Scott Hale, we come prepared to tackle your plumbing issues with efficient and personalized solutions. Our skilled technicians comprehensively assess your plumbing issues to determine the best course of action at an affordable price.
If you join our Priority Maintenance membership, you are eligible for instant services, discounts, and other benefits.
Don't wait until your plumbing issues escalate into costly repairs or replacements. Trust the professionals at Scott Hale Plumbing, Drains, Heating & Air for reliable sewer and drain cleaning services in Salt Lake City, Utah. Contact us today to schedule your appointment.
The Sewer & Drain Services Experts at Scott Hale Plumbing, Drains, Heating & Air are ready to help! Call or easily schedule online, today.
Having trouble keeping cool?
Call (801) 264-4253 today for more information, or schedule your service appointment online!
We've been keeping residents of the Salt Lake City area toasty in the winter, cool and relaxed in the summer — and safe all year 'round.
We know that life can be stressful and we want to help. We're available 24/7/365 providing the best home comfort solutions to fit your family's needs.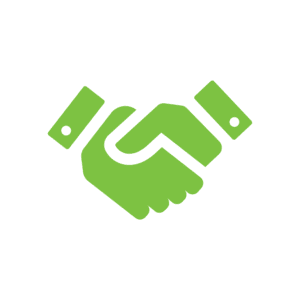 Customer satisfaction is our highest priority and we work hard to deliver on our promise of quality workmanship and integrity.