Water Main Repair & Replacement In Salt Lake City
Have you ever wondered where the water from your faucets comes from? Your water supply line is directly connected to the underground public main water distribution line. Each service line has its own tap connection on the public main line. It directs water to your house, has a metering device, and then stems to faucets, toilets, showers, and home appliances such as water heaters.
Your main water line is a vital component of your home and, therefore, needs a professional plumbing team if a problem ever emerges. That's why Scott Hale Plumbing, Drains, Heating & Air offers main water line installation, repair, and maintenance in Salt Lake City.
Water Line Installation and Replacement
It's best to let the professionals handle any installation or repairs when dealing with underground piping. An expert will know building codes and regulations necessary for the task. Our team at Scott Hale will ensure your water line is installed and working efficiently.
Main Water Line Repair and Maintenance
In addition to installation and replacement, we provide exceptional water line repair service throughout Salt Lake City and surrounding communities.
Because of the extensive use it gets, its location, and the fact that it is under constant pressure, the main water line could be prone to problems over time. We're very experienced in diagnosing various problems—there's nothing we haven't seen before!
To receive outstanding performance and efficiency from your main water line, it needs routine maintenance by a professional plumber. Our team offers water line maintenance services, and we can take care of yours so you can count on it for years to come.
Does Your Water Line Need Repaired or Replaced?
Since your main water line is not easily accessible to witness any breaks or risks to its performance, there are signs to look out for that may indicate the line needs a repair or replacement.
For example, seeing soggy spots in the yard could indicate a main water line break. Other indicators of a main water line in disrepair include a sudden or gradual drop in water pressure and discolored water coming from your taps. It's also essential to know that you might be dealing with sewer line damage if a foul odor accompanies this occurrence.
Scott Hale Plumbing, Heating & Air has been in business for over a decade, and we're committed to exceptional customer service and skillful plumbing services throughout Salt Lake City. We'll ensure that your old water line is replaced quickly and effectively, and that your new main water line integrates well into the rest of your plumbing system.
Contact us today for trustworthy main water line services in Salt Lake City.
The Main Water Lines Experts at Scott Hale Plumbing, Drains, Heating & Air are ready to help! Call or easily schedule online, today.
Having trouble keeping cool?
Call (801) 264-4253 today for more information, or schedule your service appointment online!
We've been keeping residents of the Salt Lake City area toasty in the winter, cool and relaxed in the summer — and safe all year 'round.
We know that life can be stressful and we want to help. We're available 24/7/365 providing the best home comfort solutions to fit your family's needs.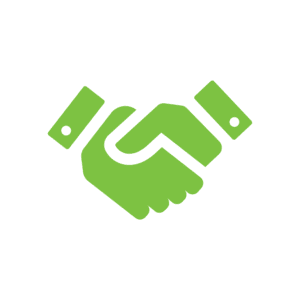 Customer satisfaction is our highest priority and we work hard to deliver on our promise of quality workmanship and integrity.