Heat Pump Services in Salt Lake City, Utah
Are you looking for a way to distribute efficient airflow throughout your home or commercial building, regardless of the temperature outside? A heat pump is a heating and air conditioning system that will cool or heat your space by adapting to the outside temperature.
At Scott Hale Plumbing, Drains, Heating & Air, we can help you find the right unit for your needs and install, repair, and maintain it. Get in contact with us today to schedule an appointment for our heat pump services in Salt Lake City and Utah County.
A heat pump is a versatile HVAC system that transfers heat between indoor and outdoor spaces. It operates like an air conditioner in summer, extracting heat from the inside and releasing it outside. In colder months, it reverses this process, drawing heat from the outdoor air or ground and transferring it indoors.
This technology is energy-efficient, as it moves heat rather than generating it. Heat pumps can provide both heating and cooling, making them suitable for various climates. They offer a cost-effective way to maintain indoor comfort while minimizing environmental impact through reduced energy consumption.
Since a heat pump adapts to the outside temperature, installing your unit outside is best. Once you have found a unit that meets your needs and fits your budget, our team of technicians will install it in a place that is safe and efficient. Schedule an appointment with our team, and we'll carefully and quickly install your unit for you.
Is your current heat pump malfunctioning? If so, our professionals can inspect your unit and find the problem. After diagnosing any issues, we will take the proper steps to remedy them and get your heat pump back in proper working order.
Avoid costly repairs by enlisting in heating maintenance. Our technicians will protect your heat pump by tuning it up, replacing faulty components, and securing any loose connections. By doing so, your unit will perform more efficiently and last longer.
With their flexibility and durability, these devices offer comfort and convenience to homeowners. Contact us today to schedule an appointment for Salt Lake City and Utah County heat pump services.
The Heat Pumps Experts at Scott Hale Plumbing, Drains, Heating & Air are ready to help! Call or easily schedule online, today.
Having trouble keeping cool?
Call (801) 264-4253 today for more information, or schedule your service appointment online!
We've been keeping residents of the Salt Lake City area toasty in the winter, cool and relaxed in the summer — and safe all year 'round.
We know that life can be stressful and we want to help. We're available 24/7/365 providing the best home comfort solutions to fit your family's needs.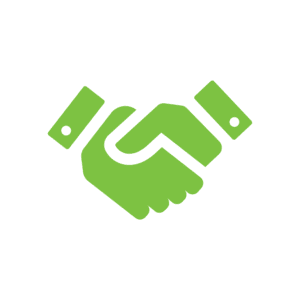 Customer satisfaction is our highest priority and we work hard to deliver on our promise of quality workmanship and integrity.