One broken water pipe can lead to a faulty plumbing system. If your pipes leak, rust, or burst, trust our professional plumbers to help you with various pipe servicing needs. We can inspect, repair, and repipe your water pipes and ensure they are functioning as they should.
Reach out to our team at Scott Hale for our holistic pipe repair services in Salt Lake City and Utah County. Schedule an appointment with us today, and let us know how we can help.
Your pipes could be causing issues for various reasons, from objects stuck in the pipes to old age. If you notice any of the following problems with your water pipes or leaky faucet, reach out to us for assistance:
Water stains or discoloration on walls or ceilings.
Damp or soggy patches in your yard or lawn.
Decreased water pressure in faucets or showers.
Unexplained increase in water bills.
The sound of running water when no fixtures are in use.
Mold or mildew growth in unusual areas.
Strange odors, like a musty or earthy smell.
Leak Detection & Repair
Certain leaks are readily apparent, while others may become evident after a thorough inspection. Our plumbers will examine your system, find the cause of the issues, and quickly repair them.
Gas leaks, however, are not only expensive but also hazardous. Unlike water leaks, pinpointing the source of a gas leak is often visually challenging. If you suspect a gas leak, reach out to our experts for assistance.
Broken Pipe Repair
When faced with a disrupted pipe, our experienced technicians will swiftly assess the situation and find a solution to your specific problem. We prioritize efficiency and precision to minimize disruption to your daily routine while ensuring long-lasting results.
Don't put off dealing with these issues, as they could lead to more costly repairs and further damage. Instead, contact us at Scott Hale to set up an appointment with our experienced plumbers for pipe repairs in Salt Lake City and Utah County. Call us at (801) 790-0313 to get started.
The Pipe Repair Service Experts at Scott Hale Plumbing, Drains, Heating & Air are ready to help! Call or easily schedule online, today.
Having trouble keeping cool?
Call (801) 264-4253 today for more information, or schedule your service appointment online!
We've been keeping residents of the Salt Lake City area toasty in the winter, cool and relaxed in the summer — and safe all year 'round.
We know that life can be stressful and we want to help. We're available 24/7/365 providing the best home comfort solutions to fit your family's needs.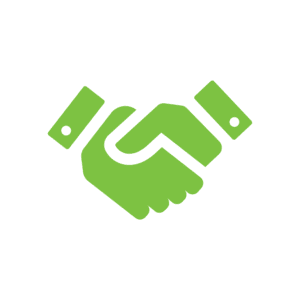 Customer satisfaction is our highest priority and we work hard to deliver on our promise of quality workmanship and integrity.