Is your current thermostat at your house or commercial building not staying at the temperature you desire? We rely on these devices to keep us comfortable throughout the day, and we expect them to be easy to control. When problems come to light, it is very easy for other issues with your heating and cooling systems to arise.
Turn to the skilled professionals at Scott Hale to help you with all of your thermostat needs. Whether you need quick repairs or smart thermostat installation in Salt Lake City, Utah County, or the surrounding area, reach out to us and let us know how we can help.
Programmable Thermostats vs. Smart Thermostats
While there are benefits to both programmable and smart thermostats, purchasing a smart thermostat can lower the stress that comes with inaccurate and sensitive thermostat settings.
Programmable thermostats were innovative when they introduced the ability and convenience of setting temperature schedules for specific days and times, allowing for better energy efficiency.
However, smart thermostats have these same features but will learn your habits and temperature preferences so they will adjust the temperature at a moment's notice. Additionally, most units are controllable with an app on your phone, allowing you to manage your thermostat from anywhere.
Benefits of Smart Thermostats
Everyone has their temperature preferences for their home or commercial building. By making these devices easier to control and more energy efficient, it's no wonder that so many people have decided to upgrade their thermostats to a newer model.
When choosing a model, you'll be able to reap the following benefits:
Energy Efficiency
Learning Capabilities
Scheduling
Remote Control
Energy Monitoring
Integration with Other Smart Devices
Cost Savings
Installing A Smart Thermostat
Thermostats are complex devices that require the knowledge of a skilled technician to properly install. If you have purchased a new smart thermostat, our professionals can carefully install it so that it is in perfect unison with your heating system and air conditioning unit.
To ensure that it is working properly throughout the years, we can conduct regular maintenance services so that you don't have to worry about it breaking down and replacing it.
Commercial Thermostats
Thermostats in commercial buildings are complicated devices that need to be handled by professionals. If you have various offices or apartment units that need their own thermostats, we can install every one and make sure that they're designed for each individual. In many cases, we can install a zone control system so that each thermostat is designated to one specific area.
Let us know your concerns and needs, and we'll find a solution. If you need a smart thermostat installation in Salt Lake City, Utah County, or the surrounding area, contact us at (801) 790-0313 to schedule an appointment.
The Smart Thermostat Installation Experts at Scott Hale Plumbing, Drains, Heating & Air are ready to help! Call or easily schedule online, today.
Having trouble keeping cool?
Call (801) 264-4253 today for more information, or schedule your service appointment online!
We've been keeping residents of the Salt Lake City area toasty in the winter, cool and relaxed in the summer — and safe all year 'round.
We know that life can be stressful and we want to help. We're available 24/7/365 providing the best home comfort solutions to fit your family's needs.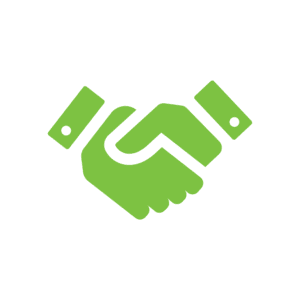 Customer satisfaction is our highest priority and we work hard to deliver on our promise of quality workmanship and integrity.