Tank vs. Tankless Water Heaters
When choosing a new water heater for your home, you have two options – a traditional tank water heater or a tankless water heater that only heats water as you need it. Both options have benefits, so it is important to choose one that matches your particular needs.
If you need water heater installation in or home in the surrounding area, and need help deciding what will be the best option for you, call Scott Hale Plumbing, Heating & Air. Our installation experts will guide you through your options and help you choose a system that matches your budget and water heating needs.
Tank Water Heater Benefits
Tank water heaters have been used for decades and while the technology holding the water and heat inside the tank has evolved, the basic concept has not. A tank fills with cold water and is then heated, either by a gas burner beneath the tank or by electrical elements in the tank (learn more about gas vs. electric water heaters). When someone turns on a hot water tap in your home, hot water is removed from the tank and new cold water is added to it and heated.
So, you almost always have hot water when you need it, but you are heating a large volume of water on a constant basis that you may not always use.
Tankless Water Heater Benefits
A tankless water heater on the other hand is a bit different. Tankless water heaters are installed along the cold water supply just before your fixtures and only heat water when the hot water tap is turned on. They use electricity to heat, but the cost of operation is almost always lower because you only heat the water as you need it, instead of constantly like tank water heaters.
Which Water Heater is Best for My Home?
When choosing between a tank or tankless water heater in Salt Lake City, UT the surrounding metro area, there are two important questions to ask. What is your initial budget for installation and what is your ongoing budget for operation?
A tankless system could cost more to install if you need multiple on–demand heating units and they must be installed on cold water lines going to your fixtures. The units themselves and the installation process will likely cost more than that of a tank model.
However, a tank model costs much more to operate over time, because it heats a large volume of water constantly, even when it is not being used. Other considerations you might want to take include the volume of water you want available to you and how quickly you need it. While tankless water heaters can heat water indefinitely without an empty tank to worry about, there is also the issue of immediacy. Tankless units take a few seconds or minutes in some cases to heat the water up so you will wait longer for hot water.
Call the Salt Lake City, UT Water Heater Experts
There is no best solution in terms of hot water for every home. It depends on the needs of the homeowner and the budget. So, whether you need to explore water heater repair options, or you need information and pricing on the installation of a new water heater for your Salt Lake City, UT home, call Scott Hale Plumbing, Drains, Heating & Air.
We will discuss your options with you, ensuring you have everything you need to make your decision and have the right system installed.
The Tank vs Tankless Water Heaters Experts at Scott Hale Plumbing, Drains, Heating & Air are ready to help! Call or easily schedule online, today.
Having trouble keeping cool?
Call (801) 264-4253 today for more information, or schedule your service appointment online!
We've been keeping residents of the Salt Lake City area toasty in the winter, cool and relaxed in the summer — and safe all year 'round.
We know that life can be stressful and we want to help. We're available 24/7/365 providing the best home comfort solutions to fit your family's needs.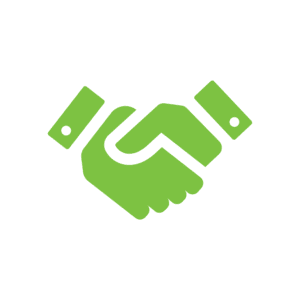 Customer satisfaction is our highest priority and we work hard to deliver on our promise of quality workmanship and integrity.