Are you tired of living in a frigid, dry environment? If you find that your house has poor indoor air quality and is leading to issues with allergies, respiratory problems, or other risks, we at Scott Hale have a solution for you.
By installing a whole-house humidifier in your Salt Lake City or Utah County home, you will realize how much more comfortable your home can be. Adding moisture to the air will make your air fresher, warmer, and can ward off health issues. Get in contact with our professional technicians today to set up an appointment.
Before purchasing a new humidifier, consult with our experts at Scott Hale. We will assess your home's humidifier needs and help you select a model that is within your budget and will remedy your problems. Our skilled team will carefully install your unit and test it to ensure it is working properly.
Humidifiers have a sensor that measures the humidity level in the air. When the humidity falls below a certain set point, the humidifier activates and adds moisture to the air until the desired humidity level is reached.
Humidifier Repairs
When people want to add humidity to the air without a humidifier, they will generally raise the temperature of their heating system. However, this will raise your energy bills and make your space more uncomfortable since the system is overcompensating.
When your unit breaks down and you need a fast and reliable fix, rely on our skilled team to thoroughly inspect your humidifier and HVAC system and find the problem. We will clean, replace, and repair any malfunctioning components of your system. Get in contact with us today if you need immediate assistance.
Commercial Humidifier
If you own a commercial building that is prone to having a cold, dry atmosphere, consider installing a humidifier. We will examine your building or office space and help you choose the best unit for your needs. Whether you need a humidifier attached to your HVAC system for your entire building or a unit for your individual space, ask our team for advice.
Contact us today by calling (801) 790-0313 to schedule an appointment for whole-house humidifier installation in Salt Lake City and Utah County.
Are you looking to have the moisture in the air removed? Our team at Scott Hale can also install a whole-house dehumidifier.
The Whole-Home Humidifiers Experts at Scott Hale Plumbing, Drains, Heating & Air are ready to help! Call or easily schedule online, today.
Having trouble keeping cool?
Call (801) 264-4253 today for more information, or schedule your service appointment online!
We've been keeping residents of the Salt Lake City area toasty in the winter, cool and relaxed in the summer — and safe all year 'round.
We know that life can be stressful and we want to help. We're available 24/7/365 providing the best home comfort solutions to fit your family's needs.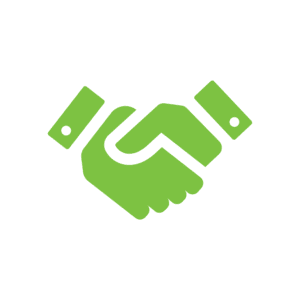 Customer satisfaction is our highest priority and we work hard to deliver on our promise of quality workmanship and integrity.