Plumbing Repair & Maintenance in Salt Lake City, UT
When problems with your plumbing system arise, you need to act quickly so no damage is done to your equipment, foundation, or floor. By maintaining your system, you will lower the chances of malfunctions occurring, which can increase your system's lifespan.
Are you in need of holistic plumbing services for your home or commercial building? Turn to the expert plumbers at Scott Hale Plumbing, Drains, Heating & Air when you need plumbing repair and maintenance in Salt Lake City or Utah County. Reach out to us today and set up an appointment with our team.
Signs You Need Plumbing Repairs
Luckily, even if there aren't any visual signs that your plumbing system is damaged, there are other indicators you can keep an eye out for. If you notice any of the following signs in your plumbing system, reach out to us immediately:
Sudden Decrease in Water Pressure: If your water pressure drops unexpectedly, it could be due to municipal water supply work. If you weren't notified and there's no clear reason, contact us immediately. It might indicate a clog or break in your main water line.
Multiple Clogs: When you experience several clogs, it might signal a problem with your main sewer line. This issue could be due to a blockage or damage in the line.
Leaking Water Heater: A leaking water heater, while potentially minor, could point to a corroded system or excessive water pressure. Addressing this promptly is crucial, as it might pose risks.
Plumbing Repair Services
Handling a plumbing problem by yourself can lead to extensive amount of damage, making your problems even worse. That is why you need experts that provide reliable advice and services.
Whether the plumbing issue is in your bathroom or kitchen, our professionals will thoroughly inspect your system and locate the problem. We can help you with various fixtures or equipment, including:
24-Hour Emergency Plumbing Repair
Unfortunately, plumbing emergencies can happen at any time or day. If you run into any problems after-hours, on holidays, or in the middle of the night, Scott Hale Plumbing, Drains, Heating & Air is here to help. We are available 24/7 to help you with your plumbing emergencies in Salt Lake City and Utah County. If you need immediate assistance, call us at (801) 790-0313.
Plumbing Maintenance Services
If you are looking to avoid plumbing replacements or repairs, have your system maintained by experienced professionals. On a yearly basis, we will inspect your entire plumbing system, clean the equipment, and tune up any faulty components. These services can extend the lifespan of your system, allowing it to run more smoothly and saving you money in the long run.
At Scott Hale Plumbing, Drains, Heating & Air, we are proud to offer plumbing repair and maintenance in Salt Lake City and Utah County. No matter what plumbing service you need, contact us to schedule an appointment.
The Plumbing Repair & Maintenance Experts at Scott Hale Plumbing, Drains, Heating & Air are ready to help! Call or easily schedule online, today.
Having trouble keeping cool?
Call (801) 264-4253 today for more information, or schedule your service appointment online!
We've been keeping residents of the Salt Lake City area toasty in the winter, cool and relaxed in the summer — and safe all year 'round.
We know that life can be stressful and we want to help. We're available 24/7/365 providing the best home comfort solutions to fit your family's needs.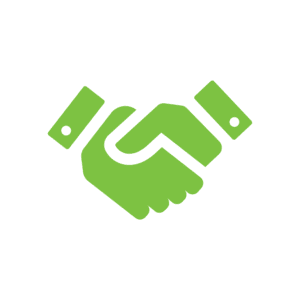 Customer satisfaction is our highest priority and we work hard to deliver on our promise of quality workmanship and integrity.