Heating Replacement Services in Salt Lake City, UT
When it comes time to have a new heating system installed, there are a variety of things to keep in mind. You must select a system that matches the specific needs of your home, both in terms of heat production and energy efficiency. The system must also match your existing air handler and ductwork system or you may need upgrades.
For these reasons, call for all your heating replacement needs in and the surrounding areas. For many years, we have offered complete replacement service for homeowners throughout the areas surrounding , and will ensure your system runs smoothly moving forward.
Choosing the Right Heating System in Salt Lake City and Surrounding Areas
There are many options for your new heating system. If you select a furnace, you must decide between gas, oil, or electric. Often, gas is the most energy-efficient and cost–effective solution for Salt Lake City area homeowners, but if you are having an existing system replaced, it is best to match the new system to the old components.
Additionally, take into consideration the energy efficiency of your new furnace. Furnaces are measured by AFUE – the amount of fuel consumed that is converted into heat. So, the higher the AFUE rating, the less you pay for energy. Gas furnaces have AFUE ratings of up to 98% but the higher-rated models do cost more.
Another option for heating replacement in Salt Lake City, Provo, Tooele, and Park City or the surrounding areas, is a heat pump. Heat pumps are installed in the same manner as a central air conditioner and extract heat from the outside air to both cool and warm your home. Again, it is important to have a heat pump properly sized for your home and to select one with an energy efficiency rating that matches your budget.
The Heating Replacement Process
The first step is to inspect your current system or components and determine what type of heating system will work best for you. We will perform a heat load calculation to determine how powerful of a system your home needs and then inspect the ductwork, air handler, and chimney flue to determine if any upgrades will be needed to your home to support a new system.
Once your home is ready for the replacement of a new heating system, we remove any existing components and start the replacement process for the new system. Depending on whether renovations or customizations are needed, the process takes between 1–2 days to complete.
If you are ready for heating replacement in Salt Lake City, Provo, Tooele, and Park City or the surrounding areas, now is the time to call Scott Hale Plumbing, Drains, Heating & Air. One of our expert trained technicians will visit your home and help you determine the best option for your new heating system and then get the replacement process done as quickly and smoothly as possible.
The Heating Replacement Experts at Scott Hale Plumbing, Drains, Heating & Air are ready to help! Call or easily schedule online, today.
Having trouble keeping cool?
Call (801) 264-4253 today for more information, or schedule your service appointment online!
We've been keeping residents of the Salt Lake City area toasty in the winter, cool and relaxed in the summer — and safe all year 'round.
We know that life can be stressful and we want to help. We're available 24/7/365 providing the best home comfort solutions to fit your family's needs.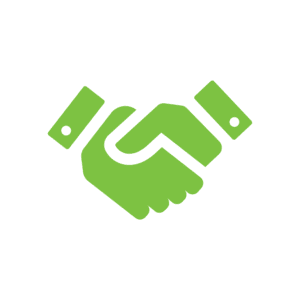 Customer satisfaction is our highest priority and we work hard to deliver on our promise of quality workmanship and integrity.