Air Handlers in Salt Lake City, UT
To have properly conditioned air in your home, you need a reliable air handler installed in your heating and cooling system. These devices control the temperature and condition of your air, resulting in higher indoor air quality and an energy-efficient system. However, if your air handler malfunctions, it may lead to expensive problems down the road.
Our team at Scott Hale can help you find a reliable air handler and keep it in proper working condition for years to come. Get in touch with us today, and let's install an air handler unit in your Salt Lake City or Utah County home or business.
An air handler is a central component of an HVAC system that circulates conditioned air within a building. Its primary function is to ensure efficient circulation, maintain desired temperatures, and improve indoor comfort by controlling the movement and quality of air.
This device works alongside the furnace or air conditioner to circulate conditioned air throughout your space. Your thermostat controls the air handler, regulates airflow, and distributes conditioned air through the air ducts all over the house or commercial building.
Air Handler Installation
To ensure the efficiency and functionality of your air handler, it is best to have it installed with a matching heating and cooling system. Our knowledgeable team at Scott Hale can help you choose a new system and find an appropriate air handler that matches.
However, if you need to replace your current air handler unit or get an entirely new one without replacing your existing HVAC system, consult with our experts. We will make sure the unit will work in conjunction with your HVAC and duct system, providing you with high-quality air.
If your air handler breaks down, our skilled technicians will conduct swift repairs, no matter the severity of the issue.
Air Handler Maintenance
Your heating and cooling system is a huge investment, and you rely on it to last many years. To ensure it will function for as long as possible, we recommend investing in maintenance services. Every year, we will tune up your unit, repair any broken components, replace air filters, and thoroughly clean it.
Whether you need a residential or commercial HVAC air handler in the Salt Lake City area, trust our experienced technicians at Scott Hale to properly install and maintain it. Contact us by calling (801) 790-0313 to let us know how we can help.
The Air Handlers Experts at Scott Hale Plumbing, Drains, Heating & Air are ready to help! Call or easily schedule online, today.
Having trouble keeping cool?
Call (801) 264-4253 today for more information, or schedule your service appointment online!
We've been keeping residents of the Salt Lake City area toasty in the winter, cool and relaxed in the summer — and safe all year 'round.
We know that life can be stressful and we want to help. We're available 24/7/365 providing the best home comfort solutions to fit your family's needs.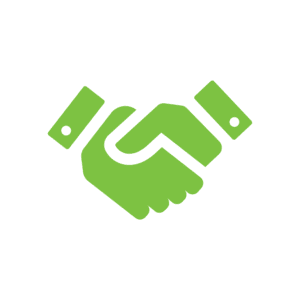 Customer satisfaction is our highest priority and we work hard to deliver on our promise of quality workmanship and integrity.