Is your house or commercial building vulnerable to dust, pollen, pet dander, or germs floating around in the air? To fight off these contaminants and improve your indoor air quality, you need an air filtration system. These units are installed in either your air conditioning system or ductwork, so they can attack the problem from the source.
When you need help finding the right air filtration system that meets your needs, turn to the knowledgeable technicians at Scott Hale. For all of your needs relating to air filtration systems in Salt Lake City, Utah County, or any surrounding area, get in touch with our team and schedule an appointment.
How Does an Air Filtration System Work?
An air filtration system operates by pulling in air from the environment and passing it through a series of air filters. These filters capture and trap airborne particles such as dust, pollen, pet dander, and bacteria that are contaminating the air. The air is forced through these filters, which act as barriers, allowing only clean air to pass through. The trapped particles remain in the filters, preventing them from recirculating into the room.
This process effectively improves indoor air quality by removing pollutants and allergens. Regular maintenance, including filter replacement, ensures that the air filtration system continues to function optimally in keeping the air clean and fresh.
Air Filtration Service
No matter what needs to be done to your air filtration system, the professionals at Scott Hale are here to help. From repairs to annual maintenance, we will ensure that your equipment is operating as it should. When you need help with your system, reach out to us.
Air Filtration Installation
If your system is not installed properly, you risk damaging your heating and cooling equipment, resulting in inadequate airflow. Our technicians will help you find the right unit for your house and make sure that it is correctly installed and working properly.
Commercial Air Filtration Systems
If you need to improve your commercial building's indoor air quality, we can help you install, repair, and maintain an air filtration system. Our team of experts specializes in providing comprehensive solutions for commercial air filtration systems. We understand the importance of clean and healthy air for your business and are dedicated to ensuring that your commercial property maintains optimal air quality for the well-being of occupants and the efficiency of your operations.
We'll Help You Find Air Filtration Solutions
From air purifiers to air cleaners, our experts will help you find the solution to your air quality problems. When you need an air filtration system in Salt Lake City, Utah County, or any surrounding area, we're here to help. Contact us at (801) 790-0313 to schedule an appointment.
The Air Filtration Systems Experts at Scott Hale Plumbing, Drains, Heating & Air are ready to help! Call or easily schedule online, today.
Having trouble keeping cool?
Call (801) 264-4253 today for more information, or schedule your service appointment online!
We've been keeping residents of the Salt Lake City area toasty in the winter, cool and relaxed in the summer — and safe all year 'round.
We know that life can be stressful and we want to help. We're available 24/7/365 providing the best home comfort solutions to fit your family's needs.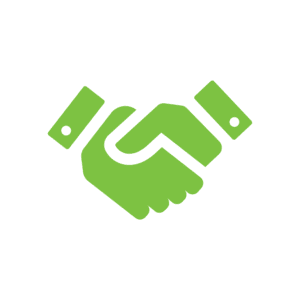 Customer satisfaction is our highest priority and we work hard to deliver on our promise of quality workmanship and integrity.