Are you concerned about the indoor air quality in your home? Poor air quality can lead to health issues, heating and cooling equipment breakdowns, and other risks. If you are facing these difficulties, installing an air filter can help alleviate any problems you are experiencing.
Our technicians at Scott Hale are here to improve your indoor air quality by installing a reliable air filtration system. To install air filters in your Salt Lake City or Utah County area home, reach out to our experts and set up an appointment.
Air filters are essential components that trap dust, pollen, pet dander, and other airborne particles, helping to improve indoor air quality. These filters are installed in your ventilation system or air conditioner and act as a barrier, preventing pollutants from circulating throughout living spaces.
By capturing these particles, air filters promote a cleaner and healthier environment, reducing the risk of allergies, asthma, and respiratory issues.
Benefits of Air Filters
Air filters play a crucial role in maintaining a clean and healthy indoor environment. If you are considering installing these devices in your home, you and your family can reap the following benefits:
Enhanced Air Quality
Allergen Reduction
Dust Minimization
Pet Dander and Hair Removal
Pollen And Mold Spore Filtration
Extended Equipment Lifespan
Energy Efficiency Boost
Odor Elimination
Air Filter Replacement
Depending on the style or model, you will need to replace your home air filters at least every six months. When you work with our experts at Scott Hale, we will help you select the best filters for your heater or air conditioner. Our team will carefully install the filters for you and test them to ensure they are working properly.
As time passes and it's time to replace your air filters, make sure to call us, and we will quickly replace them with new, dependable ones.
If you are looking for a device that will holistically eliminate any contaminants in the air, install an air purifier.
Air Cleaners
An air cleaner is a device that effectively removes contaminants from indoor air using various technologies, such as ionization or filtration. These methods charge the air and effectively separate smaller particles, including smoke and bacteria. If you are looking for an upgrade in your home's purification system, talk to our team about installing air cleaners.
When you need air filter replacement or installation in your home, Scott Hale is here to help. If you are a home or business owner in Salt Lake City, Utah County, or any other surrounding area, contact us by calling (801) 790-0313 to set up an appointment.
The Air Filters Experts at Scott Hale Plumbing, Drains, Heating & Air are ready to help! Call or easily schedule online, today.
Having trouble keeping cool?
Call (801) 264-4253 today for more information, or schedule your service appointment online!
We've been keeping residents of the Salt Lake City area toasty in the winter, cool and relaxed in the summer — and safe all year 'round.
We know that life can be stressful and we want to help. We're available 24/7/365 providing the best home comfort solutions to fit your family's needs.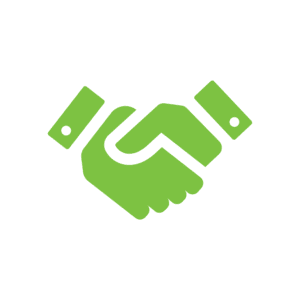 Customer satisfaction is our highest priority and we work hard to deliver on our promise of quality workmanship and integrity.