Are you concerned about a large influx of germs, viruses, and other microorganisms infiltrating your home or commercial building? These unwanted pollutants can drastically decrease your indoor air quality, making your environment a risky place to inhabit.
When you install a UV light, you have a reliable combatant against these harmful contaminants. Our professionals at Scott Hale will install a UV germicidal light at your Salt Lake City or Utah County home or commercial building. Get in contact with us today to set up an appointment with our team.
Ultraviolet lights are part of air filtration systems that distribute high-energy photons that remove harmful microorganisms such as mold, bacteria, and other germs from your air. While we cannot see this light, it removes the smallest particles that other air filters are not able to attack. These devices are highly effective in enhancing your indoor air quality, making your environment a cleaner area.
Benefits of UV Lights
Unless there is a major catastrophe, many people don't realize that the air they breathe can be hazardous. From dust to mold, installing a UV light will make your air healthier to breathe. The perks of UV lights include:
Elimination of Germs
Improved Indoor Air Quality
Reduced Health Risks
Increased Efficiency of HVAC System
Removal of Odors
UV Light Installation
Allow our experts at Scott Hale to help you choose a UV germicidal light that meets your needs and is within your budget. We will assess your situation and choose the best place to install your light, such as your heating and cooling system, air ducts, or indoor lighting. Reach out to us today, and let's make your space healthier.
UV Light on an Air Purifier
Do you want to attack every pollutant living in your air? While UV lights target the tiny particles that cause harm, an air purifier will remove the larger contaminants. Installing these two devices together will clean your air more thoroughly, providing you with peace of mind that your air is safe to breathe.
Are you tired of having irritable allergies from the air that you breathe? Turn to the technicians at Scott Hale to install a reliable and effective UV germicidal light in your Salt Lake City or Utah County home or business. Contact us today by calling (801) 790-0313, and schedule an appointment with our team.
The UV Lights Experts at Scott Hale Plumbing, Drains, Heating & Air are ready to help! Call or easily schedule online, today.
Having trouble keeping cool?
Call (801) 264-4253 today for more information, or schedule your service appointment online!
We've been keeping residents of the Salt Lake City area toasty in the winter, cool and relaxed in the summer — and safe all year 'round.
We know that life can be stressful and we want to help. We're available 24/7/365 providing the best home comfort solutions to fit your family's needs.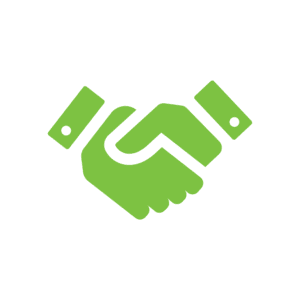 Customer satisfaction is our highest priority and we work hard to deliver on our promise of quality workmanship and integrity.