Central Air Conditioning in Salt Lake City, UT
During the hot Salt Lake City summers, you want to ensure that your family is as cool and comfortable as possible while spending time at home. However, some AC systems don't always meet our standards or effectively cool the entire house.
A great method for whole-house cooling is installing a central air conditioner. This setup allows families an even and precise temperature in any area of the house. Ask Scott Hale about our central air conditioning services in Salt Lake City, Utah County, and other surrounding areas, and let us help you have an enjoyable summer.
What is Central Air Conditioning?
A central air conditioner is a cooling system designed to provide efficient and consistent cooling for an entire house. It circulates cool air through ducts and vents, delivering refreshing comfort to every room.
This setup consists of two main components: an outdoor unit and an indoor unit. The outdoor unit, the condenser, contains a compressor that pumps refrigerant to absorb heat from inside your home.
The indoor unit, the evaporator, distributes the cool air through the ductwork and vents. Together, these components remove warm air from your environment, cool it down, and circulate the cooled air back into your home.
This style of cooling system offers many advantages, including whole-house cooling, efficient airflow, cleaner indoor air, and more.
Services for Your Central Air Conditioning System
At Scott Hale, we provide complete services for your central air conditioner. Whether you need maintenance, repairs, or installation, our experienced team is here to help.
Regular air conditioning maintenance is recommended to ensure your unit runs smoothly and lasts a long time. Our skilled technicians can conduct thorough services so you can reap the benefits of your central AC setup for as long as possible.
If your cooling system starts to malfunction, turn to Scott Hale for fast repair services. We will inspect both the unit and the ductwork, find the problem, and get your system back to how it should be.
If we assess that repairs won't fix the problem or you simply are looking to upgrade systems, we're here to replace and install your AC unit. We believe in prompt and cost-effective service so you can return to a state of comfort at an affordable price.
Whether you need a central AC installation or any other services, we at Scott Hale are here for you. Contact us by calling (801) 790-0313 and set up an appointment with our technicians for comprehensive services for your Salt Lake City home.
The Central Air Conditioning Experts at Scott Hale Plumbing, Drains, Heating & Air are ready to help! Call or easily schedule online, today.
Having trouble keeping cool?
Call (801) 264-4253 today for more information, or schedule your service appointment online!
We've been keeping residents of the Salt Lake City area toasty in the winter, cool and relaxed in the summer — and safe all year 'round.
We know that life can be stressful and we want to help. We're available 24/7/365 providing the best home comfort solutions to fit your family's needs.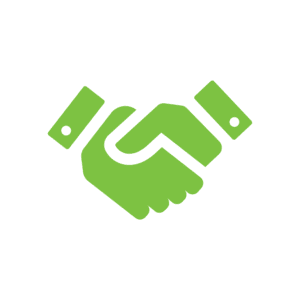 Customer satisfaction is our highest priority and we work hard to deliver on our promise of quality workmanship and integrity.