Salt Lake City Water Softener Repair & Installation Services
Many issues are associated with hard water, including water spots on dishes, odd-tasting water, and mineral deposits in your pipes that can lead to damage over time. Fortunately, the plumbing specialists at Scott Hale Plumbing, Drains, Heating & Air have the ideal solution with our water softener repair and installation services in Salt Lake City.
Water softening is a treatment process that aims to diminish the minerals commonly associated with hard water. This process allows for the removal of calcium, magnesium, and other metal cations in hard water. The resulting soft water requires less soap for the same cleaning effort, because soap is not wasted bonding with calcium ions like hard water.
Homeowners typically prefer soft water due to its less harsh reaction on the skin, hair, and water pipes.
The Benefits of Water Softeners
From benefits that you can taste to those that will save you money, there are many when it comes to water softeners.
Here are just a few:
Healthier Skin and Hair: While consuming soft water regularly without a filter is not recommended, it does display beneficial effects when used for hygiene. Soft water is significantly less harsh on human skin and hair, which results in less dryness.
Reduced Soap Usage: Soft water is excellent for dishwashing and reducing or completely removing the minerals that cause water spots and streaks. Additionally, soft water requires less soap per wash.
Reduced Scale Buildup: Many homeowners choose soft water because of its benefits for your home's plumbing system. Scale and mineral deposits are leading causes of corrosion and wear that typically require plumbing repair.
Extended Boiler and Water Heater Service Life: If your home contains a hot water boiler system, you will add years of service to your unit using soft water. Both water heaters and water boilers benefit significantly from reduced scale, helping to maintain tank health and system efficiency year-round.
Water Softener Installation and Repair Services
Are you contemplating installing a whole-house water softener in your Salt Lake City home? With Scott Hale as your local plumbing company, the process is quick and easy, meaning you will be reaping the benefits of soft water in your home within days. For high-quality water softener repair and installation services, contact the experts at Scott Hale to request an appointment.
The Water Softeners Experts at Scott Hale Plumbing, Drains, Heating & Air are ready to help! Call or easily schedule online, today.
Having trouble keeping cool?
Call (801) 264-4253 today for more information, or schedule your service appointment online!
We've been keeping residents of the Salt Lake City area toasty in the winter, cool and relaxed in the summer — and safe all year 'round.
We know that life can be stressful and we want to help. We're available 24/7/365 providing the best home comfort solutions to fit your family's needs.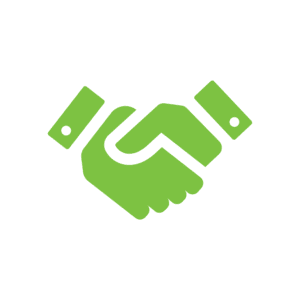 Customer satisfaction is our highest priority and we work hard to deliver on our promise of quality workmanship and integrity.