Are you tired of living in a warm, damp home and all of the irritating side effects that come with it? While there are many risks of living in a humid house, they are easily treatable. By installing a whole-house dehumidifier, you can make your home a more comfortable place for the whole family.
Our technicians at Scott Hale are ready to help you alleviate any issues that your humid house may be causing and elevate your indoor air quality. If you live in Salt Lake City or the Utah County area and need to install a whole-house dehumidifier, get in contact with us today to set up an appointment.
How Do Whole-Home Dehumidifiers Work?
Unlike a humidifier, a whole-home dehumidifier is specifically created to decrease excessive humidity within your home. It is roughly the size of a toaster oven and gets installed directly into your HVAC system.
Once the humidity surpasses the predetermined level, typically around 50 percent, the dehumidifier is triggered and extracts excess moisture from the air. This moisture is then condensed into a liquid and either collected in a tray or drained away through a floor drain.
Benefits of a Dehumidifier
Whether you need to ward off contaminants that are attracted by humid air or you simply just want to cool down your house more holistically, you will find many benefits to installing a dehumidifier, including:
Lower Energy Costs: By effectively reducing humidity levels, the continuous reliance on air conditioning can be minimized, leading to decreased monthly electricity expenses.
Protection Against Water Damage: Excessive moisture in the air can cause water accumulation and subsequent damage like wood rot and the growth of harmful mildew. Employing a dehumidifier addresses this concern at its root.
Prevention of Mold Growth: High humidity creates an environment conducive to the growth of mold, releasing hazardous spores into the air. Installing a dehumidifier can halt mold formation, which is particularly beneficial for individuals with asthma and allergies.
Commercial Dehumidifier
We at Scott Hale don't only assist households with their indoor air quality issues; we also help businesses. If your commercial property is vulnerable to the drawbacks of humid air, we can install a humidifier that treats the entire building. Reach out to us today and tell us your problems so we can create a long-term solution.
Rely on our experts at Scott Hale to help you make your home and business a more comfortable environment. For reliable whole-house dehumidifier installation in Salt Lake City and Utah County, contact us at (801) 790-0313 to set up an appointment.
The Whole-Home Dehumidifiers Experts at Scott Hale Plumbing, Drains, Heating & Air are ready to help! Call or easily schedule online, today.
Having trouble keeping cool?
Call (801) 264-4253 today for more information, or schedule your service appointment online!
We've been keeping residents of the Salt Lake City area toasty in the winter, cool and relaxed in the summer — and safe all year 'round.
We know that life can be stressful and we want to help. We're available 24/7/365 providing the best home comfort solutions to fit your family's needs.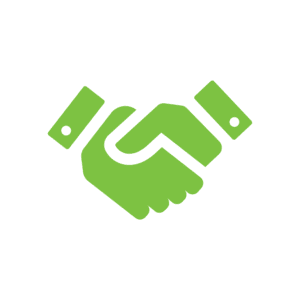 Customer satisfaction is our highest priority and we work hard to deliver on our promise of quality workmanship and integrity.