Plumbing Installation and Replacement in Salt Lake City, UT
Scott Hale is your trusted source for Plumbing and HVAC services in Salt Lake City, UT
Salt Lake City Plumbing Installation Services
Are you thinking of replacing your bathroom faucets? Or maybe you need to have a new sump pump put in, or would like to upgrade some other portion of your home's plumbing system. At Scott Hale Plumbing, Heating & Air, we provide comprehensive plumbing installation and replacement services throughout , and beyond.
We offer a wide range of products, including but not limited to bathroom and kitchen plumbing fixtures, water treatment systems, gas piping, sump pumps and outdoor plumbing. We are a full-service plumbing company —so if you need a sudden plumbing replacement, do not hesitate to give our team a call!
Know Your Plumbing Installation Options
Whether you've just recently moved into a new house or have been in your home for years, it's important to know the present state of your plumbing system, so you know what it needs. Our team provides a wide range of plumbing products for installation throughout Salt Lake City, UT and beyond.
Generally speaking, most of your plumbing installation will be in the bathroom and kitchen areas. We do install bathroom and kitchen piping and fixtures, but also water treatment systems, sump pumps, main water lines, gas piping, and grease traps for our commercial clients. When you have a professional from our team on your side, you're in good hands.
Do You Need Plumbing Replacement?
Besides the actual framing and foundation of your home, the plumbing system is probably one of the most durable parts of your living space. This can vary substantially, however, with the quality of installation and the materials used. And even the most durable materials and products will eventually need replacement. New piping and plumbing fixtures are often a major investment, and because of this they should only be handled by a professional plumber.
So how do you know if you need plumbing replacement? If you have a decades–old home and you've been experiencing leaks, this is usually a good sign that you need partial, if not whole–house, repiping. Whether it's slab leaks, pinhole leaks, or a malfunctioning water treatment system, plumbing problems should not be ignored. Be sure to call in our Salt Lake City, UT team to check out your plumbing system and determine if replacement is in fact necessary.
Count on a Pro for Your Plumbing Installation or Replacement
We urge you to resist the temptation to make any plumbing job a "do–it–yourself" task. On that note, you should also avoid amateur plumbers offering suspiciously low prices—you usually get even lower quality services along with that!
If you truly want assurance that your new plumbing fixtures or pipes will work as they should, and won't leak or experience other problems, then you need to hire skilled and licensed professionals to handle your plumbing from the get–go. This will save you headaches, hassles, and may even save you late–night plumbing emergencies (though we are there for that, too!) Give our team a call today and learn about our exceptional plumbing installation and replacement services.
The Plumbing Installation and Replacement Experts at Scott Hale Plumbing, Drains, Heating & Air are ready to help! Call or easily schedule online, today.
Having trouble keeping cool?
Call (801) 264-4253 today for more information, or schedule your service appointment online!
We've been keeping residents of the Salt Lake City area toasty in the winter, cool and relaxed in the summer — and safe all year 'round.
We know that life can be stressful and we want to help. We're available 24/7/365 providing the best home comfort solutions to fit your family's needs.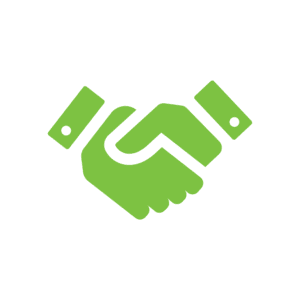 Customer satisfaction is our highest priority and we work hard to deliver on our promise of quality workmanship and integrity.