Gas Lines Repair & Replacement in Salt Lake City, UT
Scott Hale is your trusted source for Plumbing and HVAC services in Salt Lake City, UT
Gas Lines Repair and Replacement
Gas leaks are serious business. At Scott Hale Plumbing, Heating & Air, we don't just work with water leaks that may require faucet replacement and repair; we're full-service plumbing experts, which means we can also find and fix gas leaks in Salt Lake City, UT homes.
Gas Line Repair is NOT a DIY Project
Always call your local gas company or a professional, licensed plumber (such as Scott Hale Plumbing, Drains, Heating & Air) if you suspect a gas leak.
Natural gas is odorless. Your local gas company adds a strong-smelling, sulfuric odor to natural gas to help residents identify gas leaks when they occur. If you notice this odor, your safety — and the safety of your family — are the paramount concern. Leave the building immediately and notify the gas company of a potential leak.
Natural Gas Leaks Repairs and Replacement
As with the water lines running from your water meter to your house, the gas lines that run from the gas meter into your home are your responsibility. If there are any problems with those gas lines, they could be the result of broken pipes. Regardless of the reason, the homeowner is fully liable for all repairs and maintenance of gas lines that run from the meter to the home.
Many factors can result in gas leaks or other problems with your gas lines, including poor installation, age, and pressure, or inadequately durable pipe.
Call the Gas Lines Replacement and Repair Experts
If you live in the Salt Lake City, UT area and need your natural gas lines repaired/replaced, or if you simply have a question about the safety of your home's gas lines, now is the time to call Scott Hale Plumbing, Drains, Heating & Air.
We offer expert service, highly trained technicians, and a commitment to excellence that few can match. Call us today to learn more.
The Gas Lines Repair & Replacement Experts at Scott Hale Plumbing, Drains, Heating & Air are ready to help! Call or easily schedule online, today.
Having trouble keeping cool?
Call (801) 264-4253 today for more information, or schedule your service appointment online!
We've been keeping residents of the Salt Lake City area toasty in the winter, cool and relaxed in the summer — and safe all year 'round.
We know that life can be stressful and we want to help. We're available 24/7/365 providing the best home comfort solutions to fit your family's needs.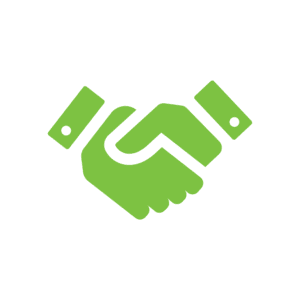 Customer satisfaction is our highest priority and we work hard to deliver on our promise of quality workmanship and integrity.