Air Conditioning Services in Salt Lake City, UT
Your home should be the place you are most comfortable, so you need a properly working air conditioning system to keep the temperature regulated no matter how hot it is outside. Any air conditioner in your home should be reliable, sufficiently sized to meet the needs of the space, and well-maintained to keep it working as well as it did when you first bought it. 
For over 20 years, Scott Hale has provided exceptional air conditioning services to Salt Lake City residents. With a team of expert and friendly technicians, we proudly act as your one-stop shop for all your air conditioning needs to keep you and your family comfortable throughout the summer.
Whether you're interested in a central AC unit or in need of a quick fix to get the system running again, you can count on our team for quality installation, repairs, and maintenance.
Air Conditioner Replacement for Salt Lake City Homes and Businesses
If your air conditioning system stops working, especially in the summer, things can heat up quickly. To make the process as stress-free as possible, our team of skilled AC experts will handle all aspects of replacing the air conditioner in your Salt Lake City home from start to finish.
A Scott Hale team member will work with you to determine what type of air conditioner is the best fit for your home. We want to make sure your new system does the following:
Meets the cooling needs of your home

Works with the existing air handler

Works with the ductwork (but we can also do

ductless air conditioning

)

Operates the most efficiently to save you money 
The overall goal of our Salt Lake City air conditioning replacement team is to make sure your needs are met so that you and your loved ones can stay cool and comfortable all summer long.
Air Conditioner Repair in Salt Lake City
As is the case with any major appliance, air conditioners occasionally need to be repaired. You want to address any issues sooner rather than later before a small problem becomes a big one. 
Our Salt Lake City air conditioner repair team recommends calling if you notice any of the following:  
Reduction in cooling capabilities 

Uneven cooling throughout the house

Strange noises coming from the air conditioner such as grinding or banging

An unexplained spike in electric bill 
If you're experiencing any combinations of these issues, it's time to give Scott Hale a call. One of our AC experts will come out to assess the problem and provide you with repair options to get your system up and running again. 
Since breakdowns seem to happen when it's least convenient, the Scott Hale team is ready and capable day or night. We also offer emergency air conditioner repair services in the Salt Lake City area. That means someone is available 24/7 if there's a major problem.  
Don't wait it out in the heat–give us a call to get on the schedule today.
Air Conditioner Maintenance in Salt Lake City
Just like a car, an air conditioner is a major investment. To get the most miles out of a car you have to conduct regular maintenance like changing the oil and aligning the wheels. The same goes for your air conditioning system. 
At Scott Hale, we want to make sure everything is in working order before the summer heat sets in. To do that, a member of our Salt Lake City air conditioner maintenance team will:
Inspect the entire system

Replace worn parts

Tighten connections

Replace filters

Check condensate drains

Clean coils
Preventive maintenance helps to keep the equipment you rely on in your day-to-day life from deteriorating, which saves you stress and costly repairs in the long run. 
Scott Hale is known for providing the highest quality air conditioning services in Salt Lake City and the surrounding area. Whether your system needs to be replaced, repaired, or tuned up, we can help. Call (801) 447-1774 for more information or schedule an appointment online today.
The Air Conditioning Services Experts at Scott Hale Plumbing, Drains, Heating & Air are ready to help! Call or easily schedule online, today.
Having trouble keeping cool?
Call (801) 264-4253 today for more information, or schedule your service appointment online!
We've been keeping residents of the Salt Lake City area toasty in the winter, cool and relaxed in the summer — and safe all year 'round.
We know that life can be stressful and we want to help. We're available 24/7/365 providing the best home comfort solutions to fit your family's needs.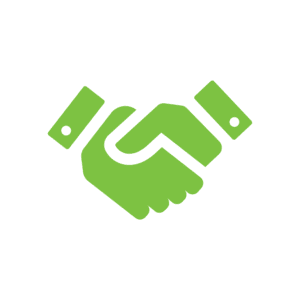 Customer satisfaction is our highest priority and we work hard to deliver on our promise of quality workmanship and integrity.