HVAC Sanitizing Heating & Cooling Equipment
If you hope to enjoy superior indoor air quality, you need to keep your heating and cooling system in good condition. If you don't maintain or clean your unit, it may break down earlier than expected. That is why our professionals at Scott Hale provide holistic HVAC sanitizing to Salt Lake City and Utah County home and commercial property owners.
Our team will ensure your system is spotless and damage-free so you can have peace of mind that your unit is running efficiently and distributing clean air. Whether you need your air conditioner or furnace cleaned, reach out to us today and schedule an appointment.
An HVAC system is a huge investment that should last you decades. However, when you don't keep it clean and in proper working condition, you may have to replace it earlier than you had hoped. Having your unit professionally sanitized gives you access to industrial-grade products and methods, ensuring long-lasting solutions, including:
Allergy Relief
Elimination of Dust and Pollutants
Extended Lifespan of System
Increased Energy Efficiency
Improved Indoor Air Quality
Prevention of Germ Spread
Removal of Mold, Bacteria, and Odors
Get in contact with our HVAC experts in the Salt Lake City area today to schedule your cleaning.
Trust Our HVAC Sanitizers
We at Scott Hale provide comprehensive HVAC sanitizing services for both residential and commercial HVAC systems in Utah County. Depending on the severity of the disarray within your heating and cooling systems, we will thoroughly inspect and clean your entire setup, including the unit and air ducts. These services will keep your home or commercial property energy efficient and provide you with clean, healthy air.
If we find any damage from your unit during the sanitation service, we can conduct fast and reliable HVAC repairs, ensuring that your system will last longer.
Schedule an Appointment Today
Whether you have mold in your system or a large buildup of dust, our experienced Salt Lake City area HVAC duct sanitizers will keep your unit in high-quality condition. For optimal efficiency, contact us today by calling (801) 790-0313 to set up an appointment with our professionals.
The HVAC Sanitizing Experts at Scott Hale Plumbing, Drains, Heating & Air are ready to help! Call or easily schedule online, today.
Having trouble keeping cool?
Call (801) 264-4253 today for more information, or schedule your service appointment online!
We've been keeping residents of the Salt Lake City area toasty in the winter, cool and relaxed in the summer — and safe all year 'round.
We know that life can be stressful and we want to help. We're available 24/7/365 providing the best home comfort solutions to fit your family's needs.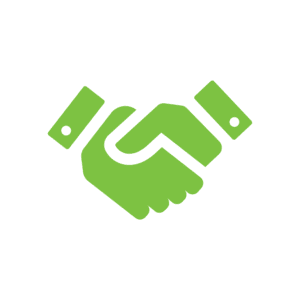 Customer satisfaction is our highest priority and we work hard to deliver on our promise of quality workmanship and integrity.