Bathroom Remodeling in Salt Lake City, UT
Scott Hale is your trusted source for Plumbing and HVAC services in Salt Lake City, UT
Salt Lake City Bathroom Remodeling Services
If you are looking for residential bathroom remodeling services from expert contractors in Salt Lake City, turn to the team at Scott Hale. Our contractors can assist you with everything from the initial bathroom design to the final installations. Whether you're looking for a creative partner in your remodel or need us to install a top-grade sink or bath, our renovation contractors are ready to get to work!
We understand that bringing our customers' visions to life is about so much more than just hooking up faucets to a water supply. If the project is approached correctly, we believe that your plumber should be an integral part of the design process. As such, our team can show you a wide variety of possibilities to upgrade your existing fixtures or plumbing systems. However, you don't even have to keep the current layout of your bathroom. We can help open your design options to things like putting a luxurious tub in the middle of the room or turning one entire end of the bathroom into a roomy shower.
Whether you have detailed plans about renovating the room — turn to us to help maximize the space — or want to work together to determine a new design that you will love, our residential bathroom remodeling services can help transform your existing space!
Bathroom Installation Contractors You Can Trust
Our contractors can help you choose from some of the latest fixtures and fittings for your bathroom renovation, including high-quality faucets, sinks, tubs, and showers from Kohler. Since we are trade buyers, we may even be able to supply the fixtures and fittings at a better rate than you could get yourself as a retail customer!
You need your remodeling experience to be a positive one — and with Scott Hale in your corner, we'll take care of you with friendly advice, on-time service, and polite and respectful technicians. We work diligently to keep your home clean and tidy. Not only do we deliver on helpful customer interactions — we emphasize professionalism, as well. Rest assured that a written guarantee backs all of our bathroom remodeling services. We want you to love your new bathroom. When you choose Scott Hale, you can rest assured that you'll receive the customer experience and gorgeous bathroom you deserve.
For all of your bathroom remodeling questions and excellent service, call and speak with Scott Hale, today. We can even offer financing to approved applicants!
Additional Plumbing Services In Salt Lake City
While our bathroom remodeling contractors specialize in both design and fixture installation, we are proud to have the skills and resources to tend to other plumbing matters throughout the home. In addition to bathroom remodeling services, Scott Hale offers the following:
Contact Scott Hale today to learn more about how our team can help you get the most out of your plumbing or HVAC systems!
The Bathroom Remodeling Experts at Scott Hale Plumbing, Drains, Heating & Air are ready to help! Call or easily schedule online, today.
Having trouble keeping cool?
Call (801) 264-4253 today for more information, or schedule your service appointment online!
We've been keeping residents of the Salt Lake City area toasty in the winter, cool and relaxed in the summer — and safe all year 'round.
We know that life can be stressful and we want to help. We're available 24/7/365 providing the best home comfort solutions to fit your family's needs.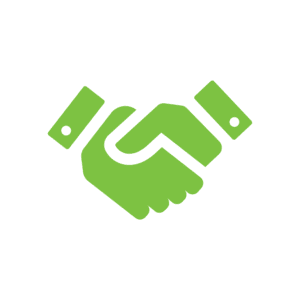 Customer satisfaction is our highest priority and we work hard to deliver on our promise of quality workmanship and integrity.