Bathroom Remodeling in Salt Lake City, Utah
Are you tired of your boring old bathroom? If you want to update your bathroom to accommodate your needs, rely on the plumbing experts at Scott Hale to help you design and create the perfect space.
Whether you need a toilet replacement or want to turn your tub into a shower, we'll transform your space. Get in contact with us today when you need bathroom remodeling in Salt Lake City or Utah County.
In your bathroom, you need durable and long-lasting plumbing fixtures that you can rely on daily. Enhance your bathroom's appeal by updating your standard sink to one that fits your aesthetic standards and personal needs.
You can choose the material and style for your sink, and we will install it for you. We can also help you change your faucet to one that is adaptable, visually-appealing, and is compatible with your sink.
Toilet Replacement Services
Don't overlook the importance of toilet replacement when considering a bathroom renovation. Upgrading your toilet enhances aesthetics and improves functionality.
Our experts can help you select a toilet that complements your design preferences and fits seamlessly with your bathroom plumbing. With our guidance, you can achieve a stylish and modern bathroom while ensuring optimal performance.
Depending on your family's size, age, and personal preferences, there are pros and cons to having either a tub or a shower. That's why we are here to help you choose. From simple bathtubs to jacuzzis or walk-in showers, you need a space where you can feel comfortable and safe. Consult our experts today, and let's find the best tub or shower for your family.
Water Softener Installation
Enhance your home by installing a water softener to tackle hard water problems that can harm your plumbing and appliances. Our skilled team will smoothly integrate this system into your current setup, alleviating any worries about repiping. Softer water comes with many advantages, including being gentler on the skin, extending the lifespan of your appliances, and boosting overall home efficiency.
Make your vision come to life. Our team at Scott Hale can help create the perfect bathroom environment for you. Contact us today by calling (801) 790-0313 for bathroom remodeling services in Salt Lake City and Utah County.
The Bathroom Remodeling Experts at Scott Hale Plumbing, Drains, Heating & Air are ready to help! Call or easily schedule online, today.
Having trouble keeping cool?
Call (801) 264-4253 today for more information, or schedule your service appointment online!
We've been keeping residents of the Salt Lake City area toasty in the winter, cool and relaxed in the summer — and safe all year 'round.
We know that life can be stressful and we want to help. We're available 24/7/365 providing the best home comfort solutions to fit your family's needs.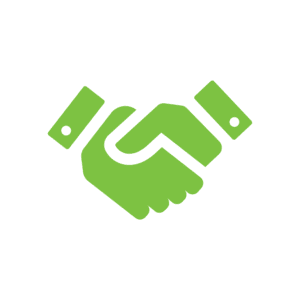 Customer satisfaction is our highest priority and we work hard to deliver on our promise of quality workmanship and integrity.