Commercial HVAC Replacement in Salt Lake City, UT
Scott Hale is your trusted source for Plumbing and HVAC services in Salt Lake City, UT
Commercial HVAC Replacement
As a business owner, you know the importance of a properly working heating and air conditioning system. These systems are built with the special needs of a commercial setting in mind and for that reason, they need to be installed or replaced by a commercial HVAC expert in Salt Lake City, UT.
Don't make a stressful situation worse by making the wrong choice. Scott Hale Plumbing, Drains, Heating & Air, we pride ourselves on getting any commercial installation job correct the first time. Whether it's an office park or a small retail store, we will work quickly and efficiently to get your new unit installed on time.
Scott Hale Plumbing, Drains, Heating & Air has years of experience installing and working on commercial HVAC systems throughout the Salt Lake City, UT region, we can help you select the perfect model for your business's needs and the install it for you properly.
No matter the HVAC brand, our expert technicians are capable of correctly installing any unit to the manufacturer's specifications and up to code. We can present a full array of HVAC options to fit your business's need. Our technicians' training goes well above the state's requirements, so you can have peace of mind knowing expert technicians will properly install your system.
Selecting a New Commercial HVAC System
You must select a system that matches the needs of your particular building before we can begin your Salt Lake City, UT commercial HVAC repair or replacement project. To do this, we will measure your building's heated square footage and start developing a plan for heating, cooling and ventilation needs in that space.
There are multiple options for replacement, though when possible, a rooftop unit is the best solution because it is compact, out of the way, and highly efficient for both heating and cooling.
In terms of size, most major brands offer a full range of sizes between 1.5 tons and 150+ tons to fit your building, so finding the right sized rooftop unit should not be difficult
With all the different variables of new commercial HVAC installations, why choose unprofessional, inexperienced HVAC technicians? From the intricacies of the ductwork to the size of the equipment, it will all affect its operation. If your system is too small, it will struggle to heat and cool the area. This increases strain on the system and risks serious damages. If it is too large, it will short cycle frequently, reducing efficiency and creates unnecessary wear and tear on the system. Having Scott Hale Plumbing, Drains, Heating & Air install your commercial HVAC system, you can ensure that you're heating and cooling your commercial property efficiently and reliably.
The top of the line HVAC unit will only perform its best if the installation is also top of the line. At Scott Hale, we are confident our technicians and service will beat your expectations when you choose us.
Reliable commercial HVAC Replacement
The next step in the process is to actually replace your existing commercial HVAC system. To do this, we clear away any existing components from the site. Depending on your past HVAC system and its placement this can be a major project.
For commercial HVAC replacement for businesses in and around Salt Lake City, UT we prepare the building first, then begin the process of integrating your new rooftop unit into your building's heating and air conditioning system.
If any upgrades are needed at this time, they are also performed. Possible upgrades may include new building controls, changes to your ductwork, or possible upgrades to your ventilation system to use less energy and ensure high air quality throughout the building.
From start to finish, the job can typically take anywhere between 1 and 3 days. We can give you a clear idea of exactly what will be involved in a replacement during your initial consultation. You can also call our offices and discuss the replacement process with one of our professional HVAC technicians.
Whatever your needs know that Scott Hale Plumbing, Drains, Heating & Air offers reliable commercial HVAC replacement services in and other Salt Lake City, UT areas. Call us today to learn more about what we can do for your building to keep your customers and employees comfortable and your energy bill down.
The Commercial HVAC Replacement Experts at Scott Hale Plumbing, Drains, Heating & Air are ready to help! Call or easily schedule online, today.
Having trouble keeping cool?
Call (801) 264-4253 today for more information, or schedule your service appointment online!
We've been keeping residents of the Salt Lake City area toasty in the winter, cool and relaxed in the summer — and safe all year 'round.
We know that life can be stressful and we want to help. We're available 24/7/365 providing the best home comfort solutions to fit your family's needs.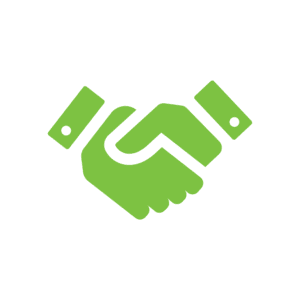 Customer satisfaction is our highest priority and we work hard to deliver on our promise of quality workmanship and integrity.