Professional Heating Maintenance In Salt Lake City & The Surrounding Region
Winter can be cruel to residents of Salt Lake City and the surrounding region. Don't face the cold with an unreliable furnace, or leave your home comfort to chance! Trust the team at Scott Hale to provide excellent care for your home's heating system to ensure it operates at maximum efficiency for many years to come. Regular heating maintenance is a simple and effective way to improve furnace or boiler performance and extend the lifespan of your system. So, don't wait to book a heating tune-up with Salt Lake City's top HVAC professionals. We're ready to serve you now!
Why Do You Need Regular Furnace Maintenance?
When you invest in a heating system for your home, you expect it to perform up to your expectations for years to come. You're not even thinking about having to pay for a premature heating replacement. To avoid that unpleasant scenario, it's crucial to keep on top of your heating maintenance, and the experienced heating experts at Scott Hale are here to help. Call us to inspect your heating system, and we'll identify and replace worn, old, or damaged components before they cause a potential system failure — and you find yourself with a heating emergency!
Here are some of the many benefits of regular heating maintenance.
Reduce Breakdowns — Booking a professional tune-up of your heating system can help reduce the risk of a breakdown. During our furnace check-up, we're often able to detect potential issues before a breakdown occurs.
Maintain Performance Capabilities —Like all machinery, it's important to take care of it to ensure peak performance capabilities are maintained. With a regular tune-up, your system's efficiency and output levels will continue to provide you with reliable, energy-efficient temperature control.
Save Money — A well-maintained heating or air system is more likely to reach its predicted longevity, thereby saving you from spending money replacing it sooner. It will also continue to work efficiently, keeping your energy costs in check.
Furnace & Boiler Maintenance By The Top Pros In The Business
For more than three decades, residents of Salt Lake City and the surrounding region have been turning to Scott Hale for heater tune-ups and a wide range of other HVAC services, including heater installations, heating repair services, and residential indoor air quality solutions. What makes us the most trusted team of heating professionals in the area? Here are just a few of the reasons customers continue to trust us to handle their heating maintenance — and much more:
Experience servicing all makes and models — Whether you own a furnace, boiler, or ductless heat pump, our maintenance team can provide a comprehensive tune-up of your heating system.
Licensed and insured technicians — Our skilled and experienced contractors are equipped to handle any job with ease!
Committed to cleanliness — Our technicians will leave your home as tidy as when we arrived. Our technicians wear covers over their boots and lay mats under all work areas, making sure to tidy up before leaving.
Full price up front — You'll know the full cost of your repair, installation, or maintenance job before we begin work!
Excellent warranties —Our workmanship is backed by a warranty on quality, plus we use spare parts with excellent manufacturer warranties.
Satisfaction guaranteed — We'll do whatever it takes to keep your family comfortable. That's the Scott Hale difference!
In need of a furnace check-up or boiler maintenance in Salt Lake City or the surrounding areas? Want to increase system efficiency by installing a smart thermostat or improve air quality with a humidity controller? We've got you covered! Call the area's favorite heating maintenance experts and book a visit with Scott Hale today!
The Heating Tune Ups Experts at Scott Hale Plumbing, Drains, Heating & Air are ready to help! Call or easily schedule online, today.
Having trouble keeping cool?
Call (801) 264-4253 today for more information, or schedule your service appointment online!
We've been keeping residents of the Salt Lake City area toasty in the winter, cool and relaxed in the summer — and safe all year 'round.
We know that life can be stressful and we want to help. We're available 24/7/365 providing the best home comfort solutions to fit your family's needs.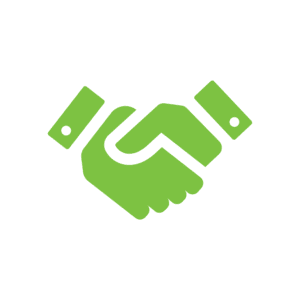 Customer satisfaction is our highest priority and we work hard to deliver on our promise of quality workmanship and integrity.