Geothermal Heating and Cooling in Salt Lake City, Utah
Harness the Earth's natural energy to create a comfortable living environment by investing in a geothermal heating and cooling system. Our innovative technology utilizes the Earth's consistent temperature to keep your home warm in the winter and cool in the summer.
At Scott Hale, we specialize in bringing this cutting-edge solution to Salt Lake City and Utah County homeowners. With our expertise and commitment to sustainability, you can enjoy the benefits of geothermal energy while reducing your carbon footprint and utility bills. Contact us today, and let's talk about a new type of heating and cooling source.
What Is Geothermal Heating and Cooling?
Geothermal heating and cooling is a smart and eco-friendly way to control your home's temperature. It uses the Earth's natural heat to warm or cool living spaces. The Earth's core maintains a constant temperature and geothermal systems tap into this energy.
A geothermal heat pump, located underground or underwater, transfers the heat from the Earth into the house during winter, providing warmth. It reverses the process during the summer, removing heat from the house and releasing it into the Earth.
This energy-efficient method helps save money on energy bills and reduces greenhouse gas emissions, making it a sustainable and effective option for heating and cooling homes.
Geothermal System Installation
Our technicians at Scott Hale will install a geothermal system that will keep you and your family comfortable year-round. This cost-effective setup can decrease your utility bills by 50 percent a month, while effortlessly providing accurate temperatures throughout your entire home. When you call us, we will examine and measure your house so that we can precisely install the unit. Once we have the system set up, we will test it to ensure that it is working properly.
Are you in need of repairs? We have the skills and knowledge to diagnose any issues your geothermal system might be experiencing and provide quick solutions. To avoid any costly repairs or replacements, our team will maintain your system so it will operate as it should the entire year.
Reach Out to Our Technicians Today
A geothermal system is an efficient and cost-effective way to heat and cool your home. At Scott Hale, our top priority is ensuring you are comfortable in your home, no matter the season. To learn more about geothermal heating and cooling, contact us by calling (801) 790-0313 to speak to one of our experienced professionals.
The Geothermal Heating & Cooling Experts at Scott Hale Plumbing, Drains, Heating & Air are ready to help! Call or easily schedule online, today.
Having trouble keeping cool?
Call (801) 264-4253 today for more information, or schedule your service appointment online!
We've been keeping residents of the Salt Lake City area toasty in the winter, cool and relaxed in the summer — and safe all year 'round.
We know that life can be stressful and we want to help. We're available 24/7/365 providing the best home comfort solutions to fit your family's needs.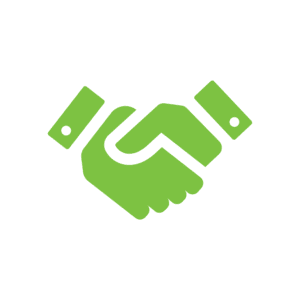 Customer satisfaction is our highest priority and we work hard to deliver on our promise of quality workmanship and integrity.